Custom Candle Maker
Choose up to 3 unique fragrances to create your custom scented candle.
Our online custom candle creator enables you to create your very own custom scented products just the way you want. Our Scent Stylist will custom create each item uniquely to your fragrance selections you choose. 
Start my selecting your product you would like to customize. Next, you will choose the number of fragrances you would like to blend. You can choose up to 3 unique fragrances. After you choose your fragrances, you will select how you would like each fragrance blending in your product. Lastly, add your item to your cart and we'll have it shipped right to you or you can pickup at our store location.

Click here to choose your custom product.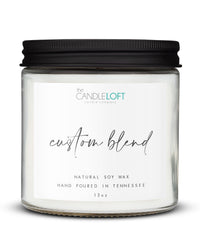 Signature Candle-13oz: $22
Gray 3-Wick Candle 22oz: $40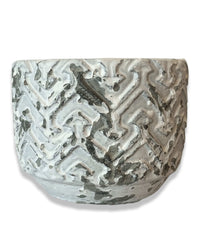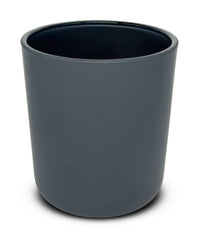 Aura Candle-Charcoal 13oz: $35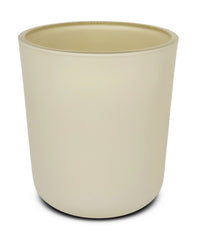 Aura Candle-Cream 13oz: $35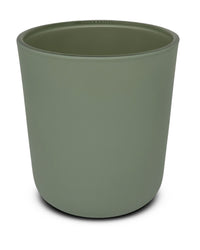 Aura Candle Sage 13oz: $35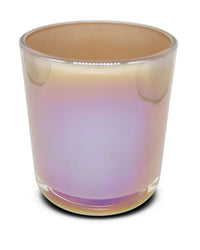 Aura Candle-Blush Iridescent 13oz: $35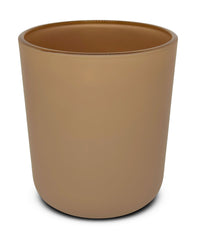 Aura Candle-Khaki 13oz: $35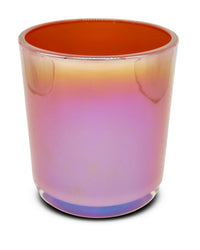 Aura Candle-Clay Iridescent 13oz: $35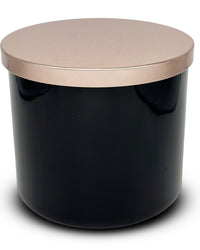 2 Wick Candle-Black 16oz: $30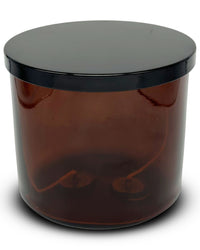 2 Wick Candle-Amber 16oz: $30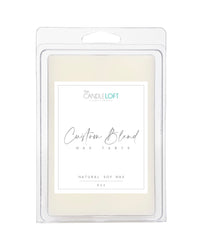 Choose the number of fragrances you'd like to blend.

Choose fragrance
AGAVE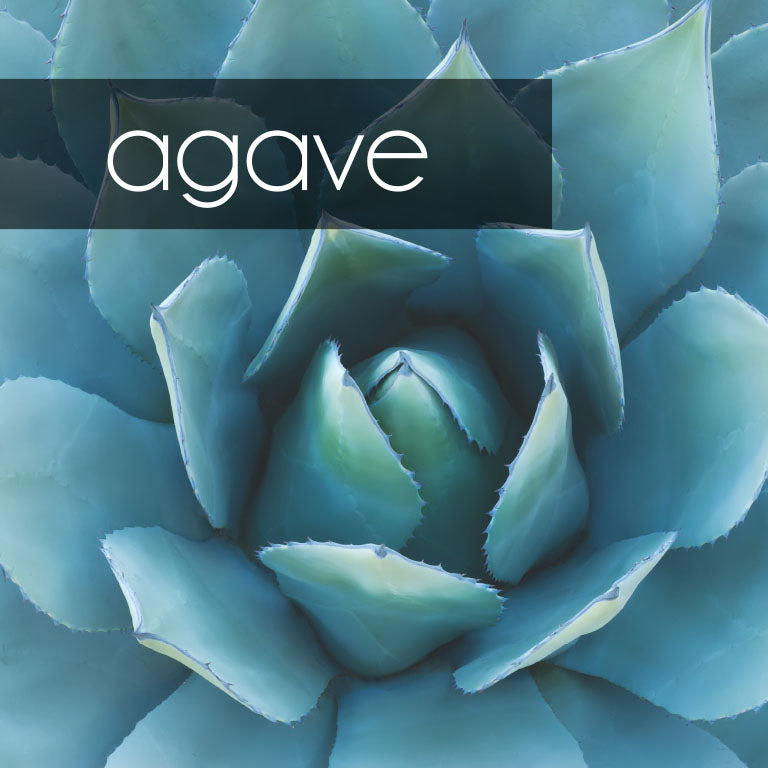 Naturally sweet and bright citrus notes.
BAKED BREAD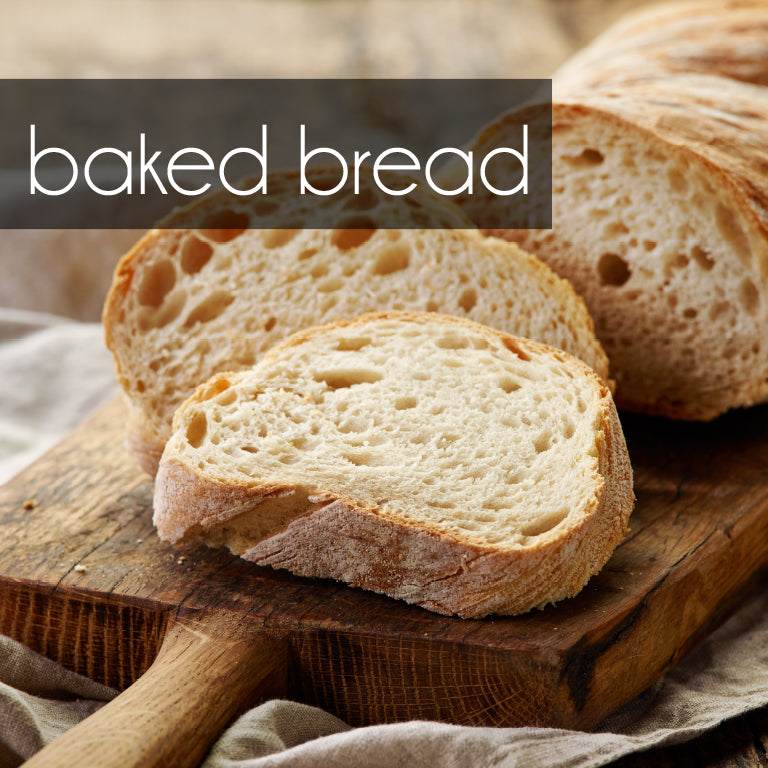 BALSAM FIR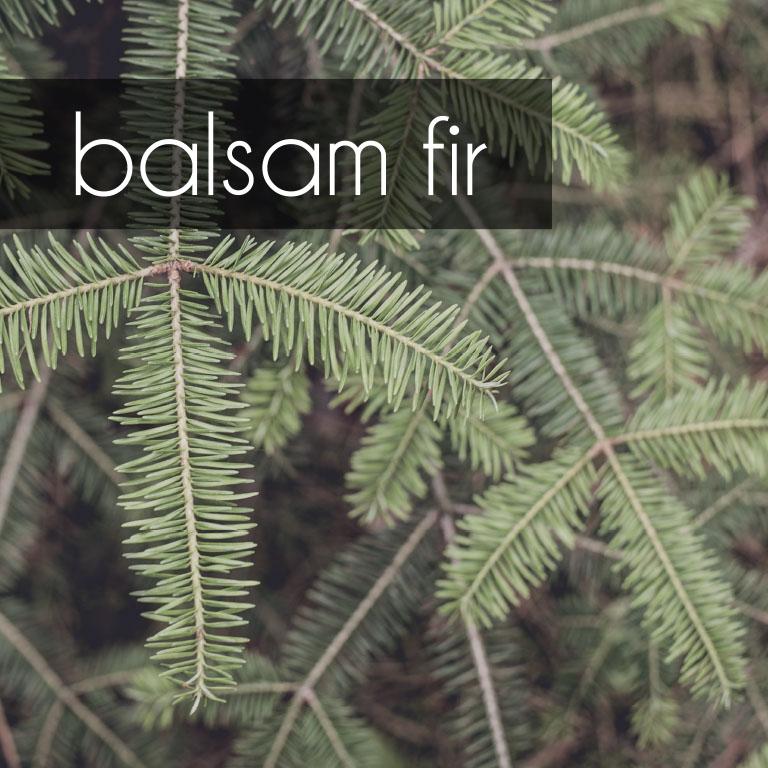 Smells like fresh, frosty pine with hints of cedar and juniper berries.
BAMBOO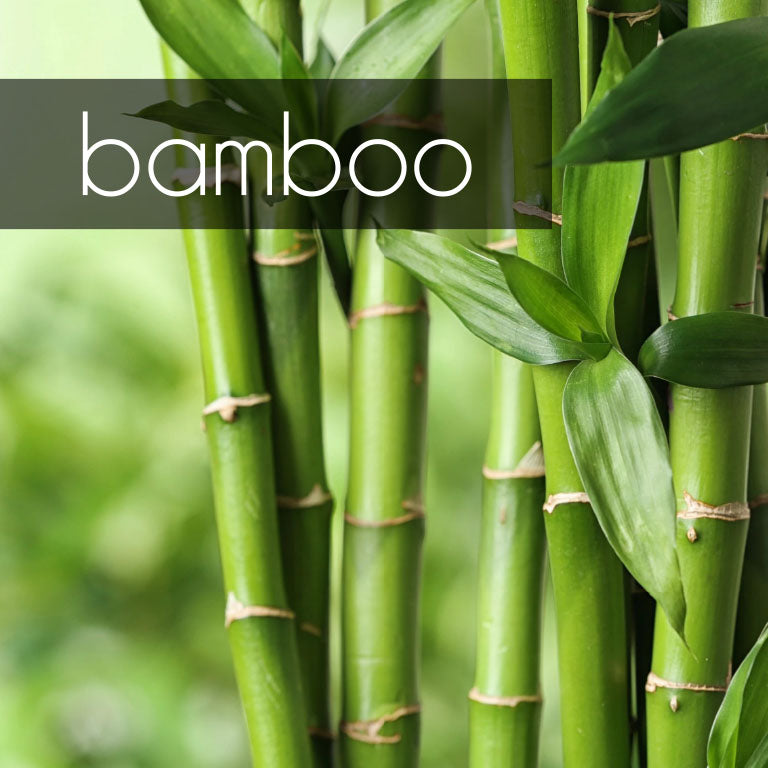 Bamboo is earthy and woodsy while still maintaining a light, spa-like quality. 
BASIL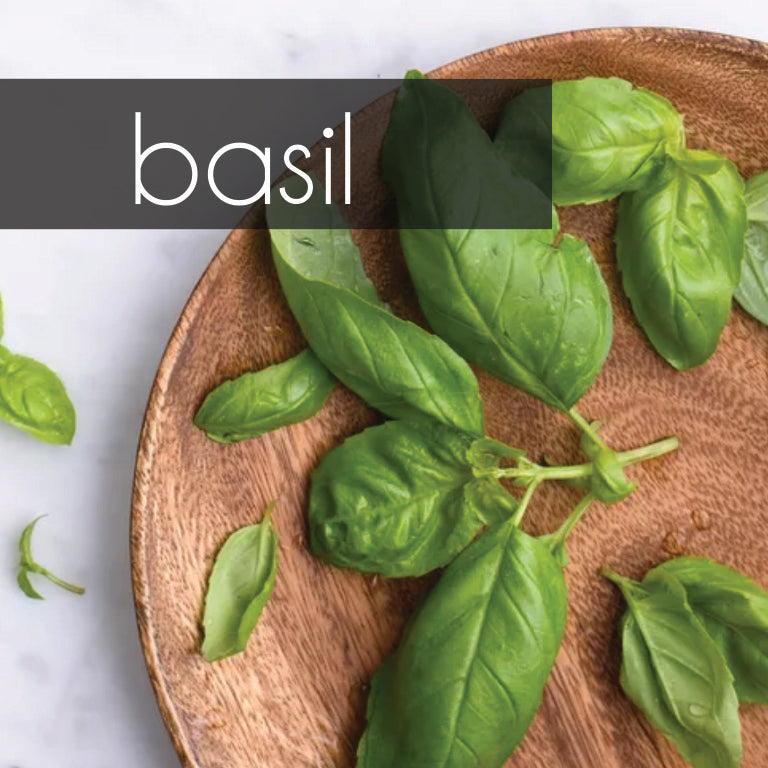 Fresh, herby, and bright,
BAY LEAF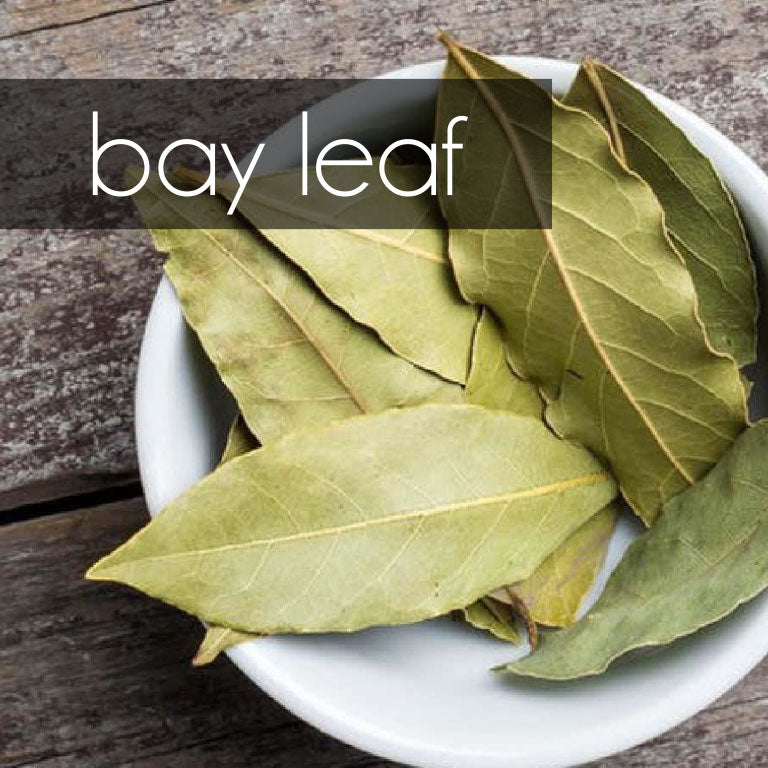 Commonly used to flavor soups, stews, and other hearty dishes, Bay Leaf smells herby and slightly floral.   
BAYBERRY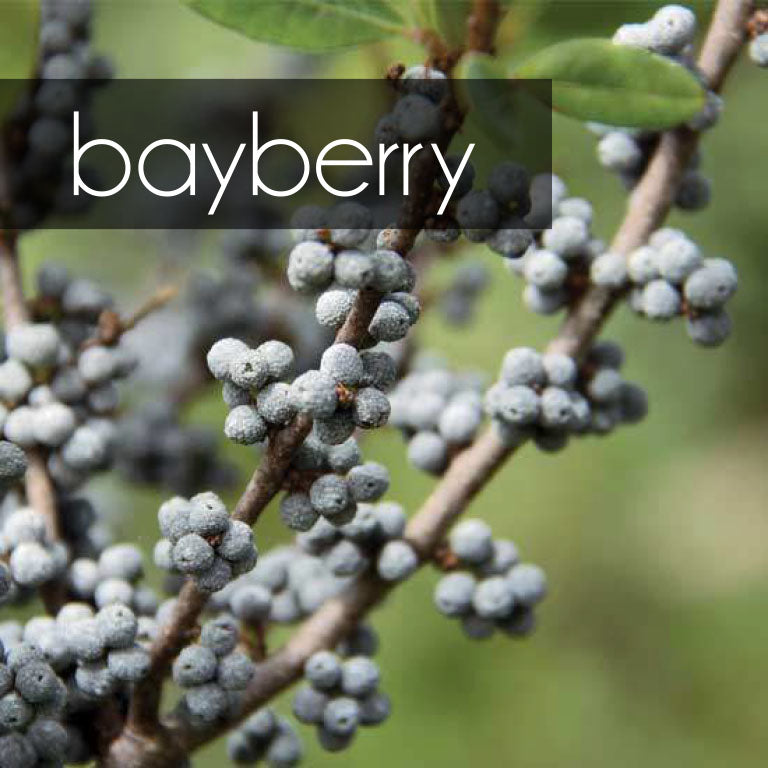 Bayberry is a woody shrub with berries commonly associated with Christmas.  It smells earthy, musky, and piney, with a hint of spicy pepper. 
BERGAMOT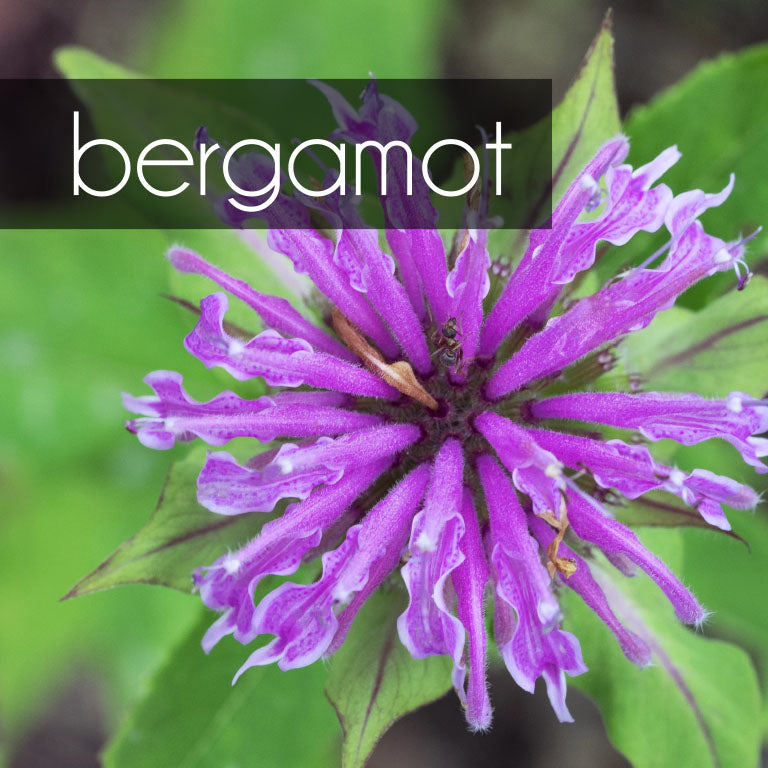 The Bergamot plant smells fresh, green, and floral with a slight bitter citrus finish. 
BIRTHDAY CAKE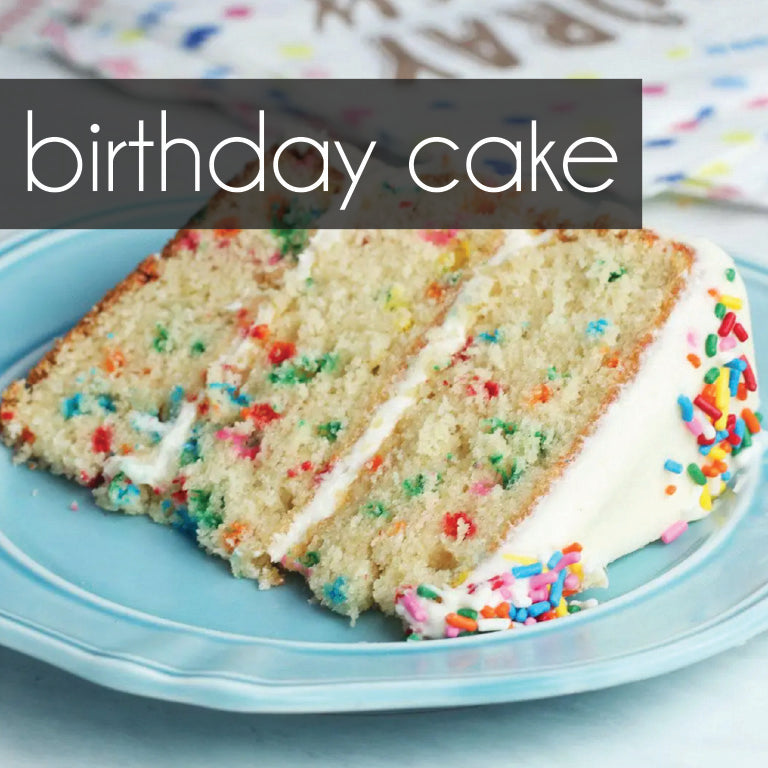 A luscious vanilla cake with buttercream icing.
BLACK CORAL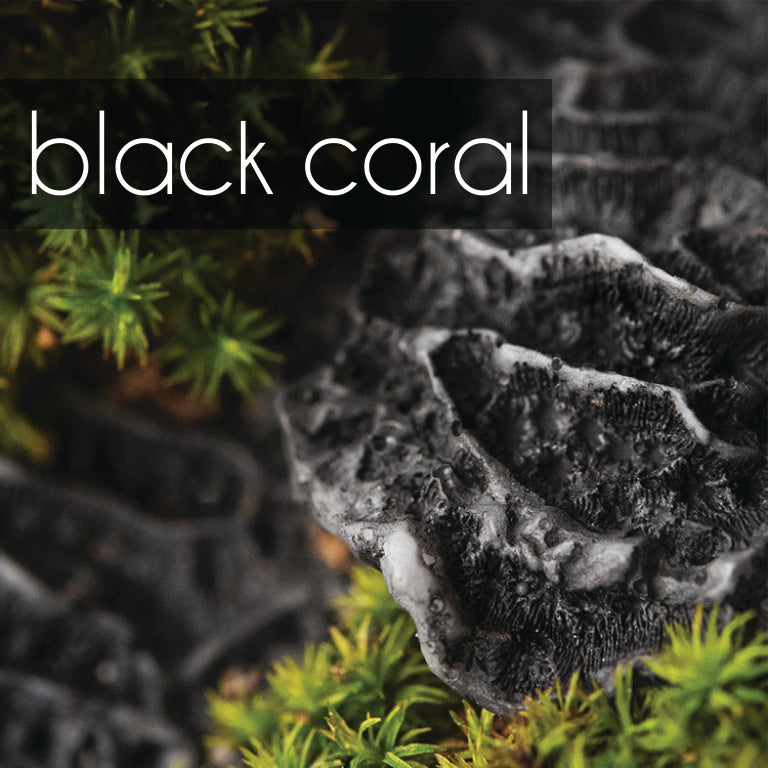 Notes of lavender, amber, dark musk, and vetiver.
DARK SEA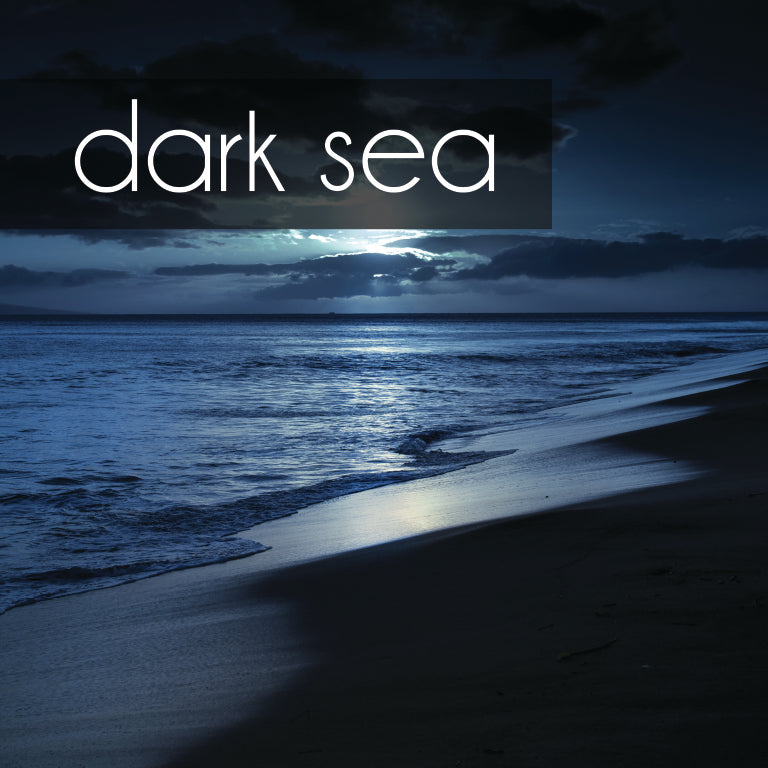 The sweet yet salty oceanic accords combine with an undercurrent of amber and vanilla. Infused with natural essential oils, including cardamom seed and clove leaf.
BLOOD ORANGE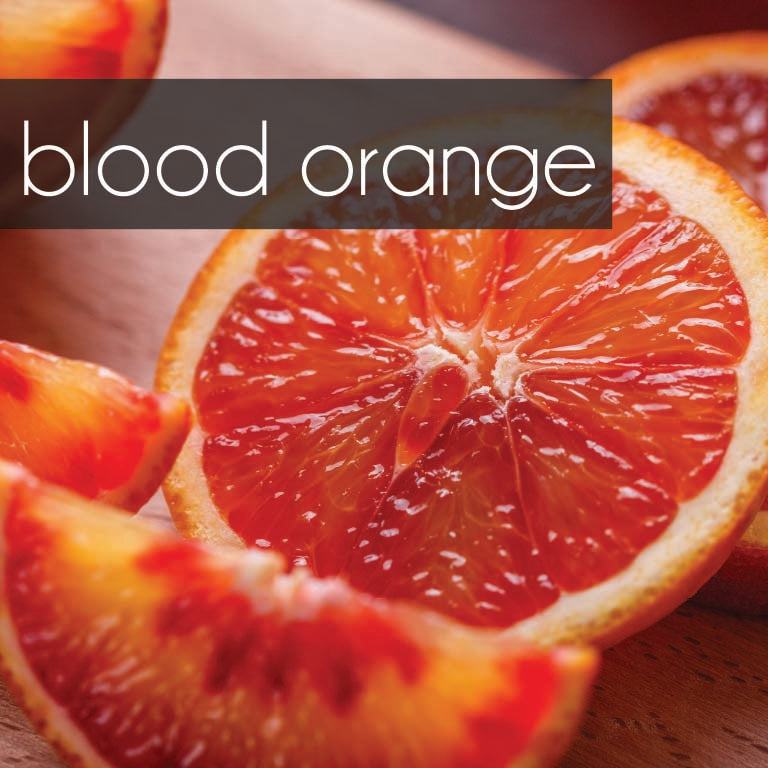 BONSAI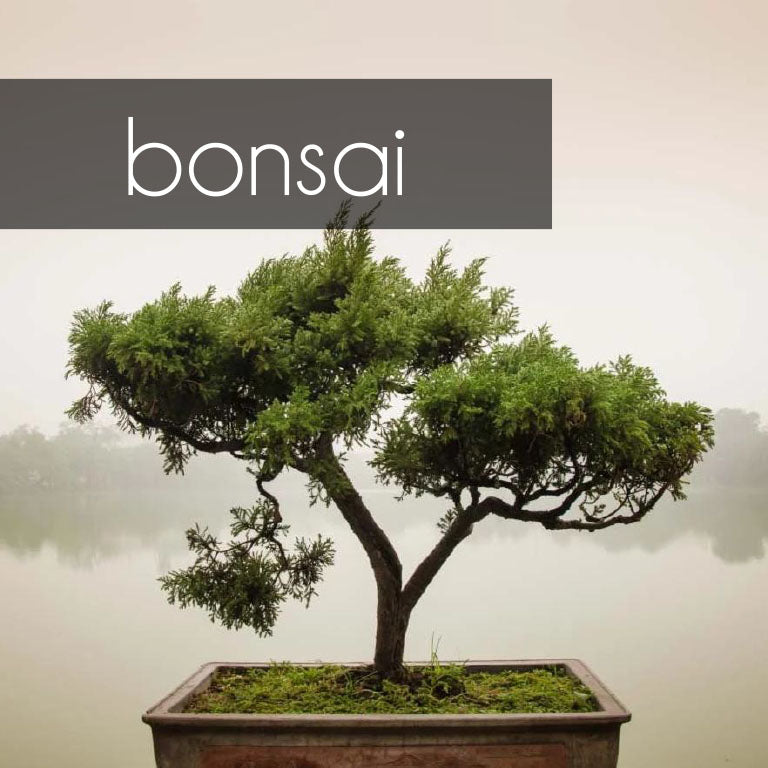 Fresh and spa-like, Bonsai smells green and natural and is the perfect fragrance to create a zen mood.
BORDEAUX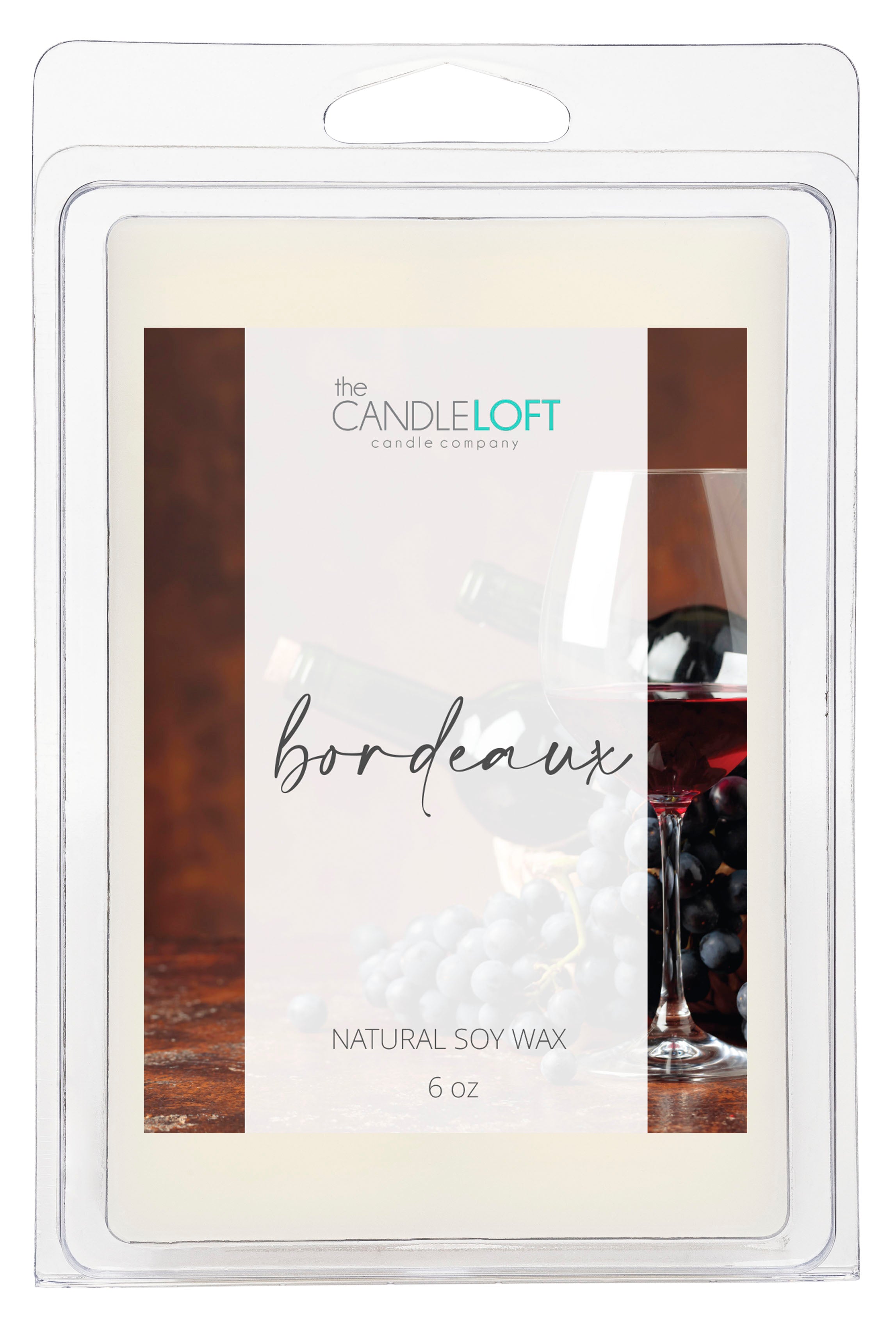 Wine lovers, rejoice!  Bordeaux is everything you love about red wine in fragrance form - juicy bright fruits with spicy notes.
BOURBON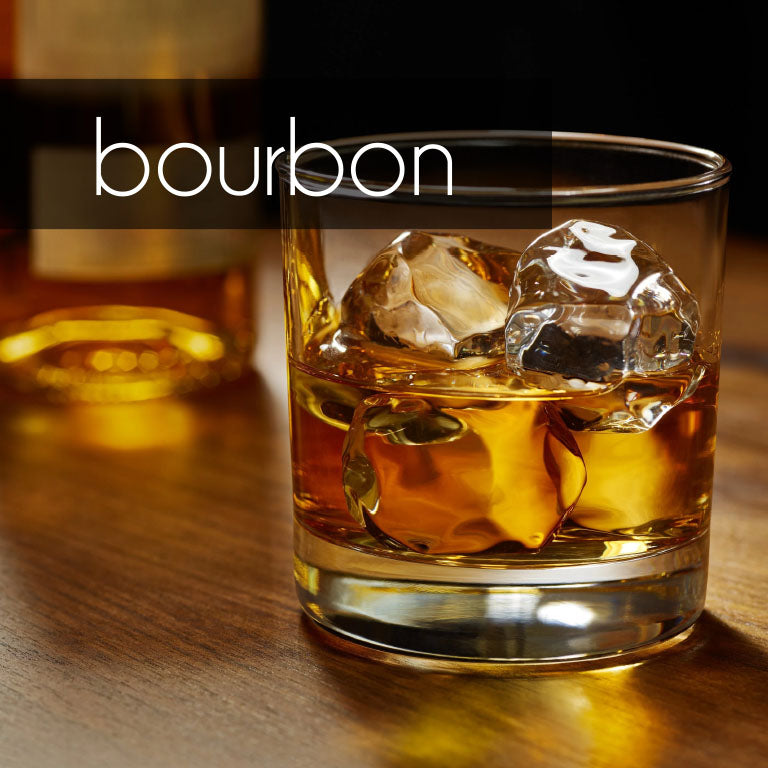 Bourbon smells just like the Kentucky Bourbon used in popular spirits - vanilla, oak, butterscotch, and smoke - warm and spicy.
BROWN SUGAR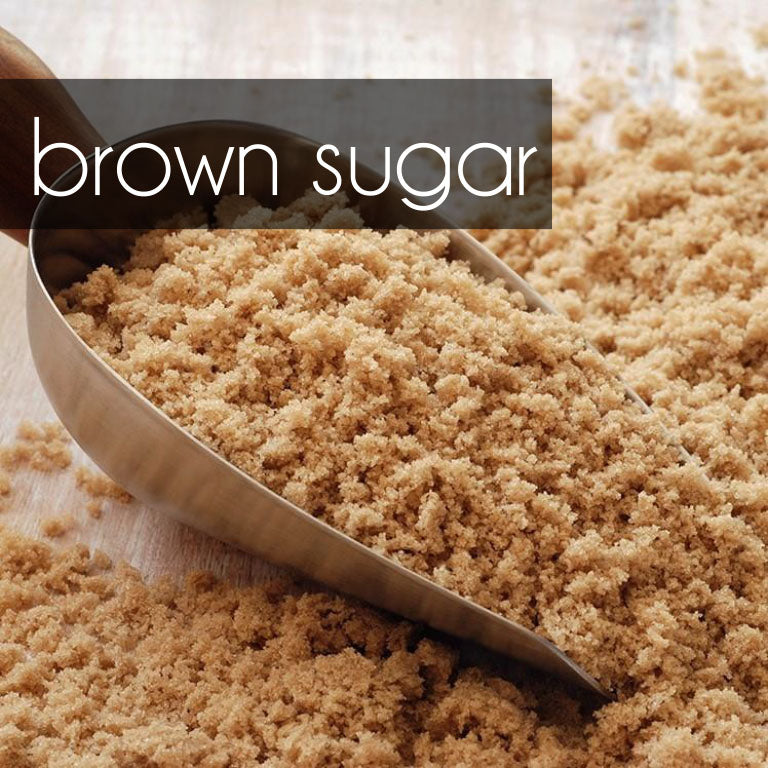 Sugary sweet, Brown Sugar smells just like it does when you are baking a fresh batch of cookies.
BUBBLE BATH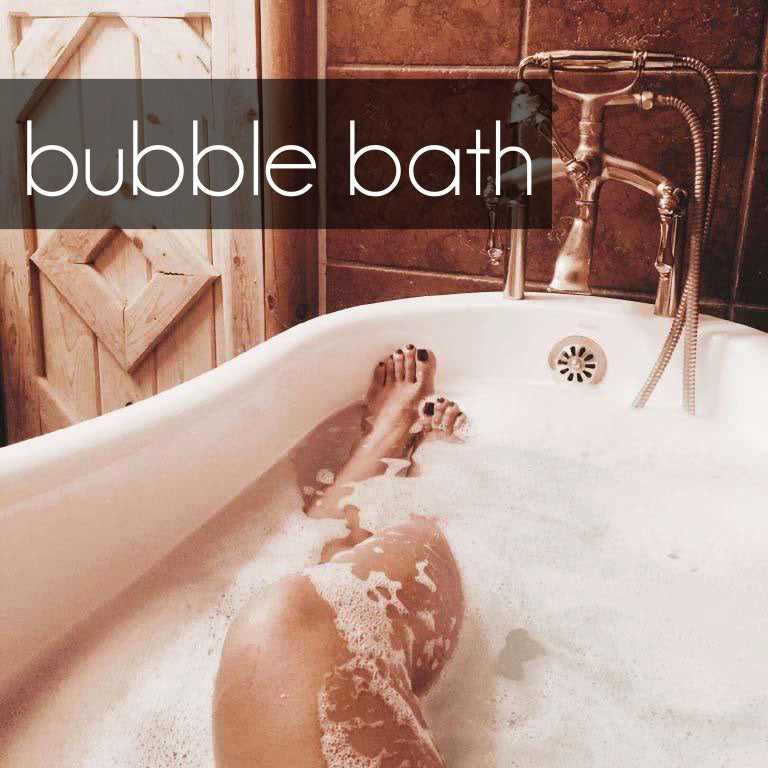 Bubble Bath smells clean, soapy, fresh, and like you are relaxing in a large warm tub. Just one smell and your stress will melt away! 
BUBBLEGUM
If you've ever put a quarter in a gum ball machine and popped the colorful treat in your mouth, then you know exactly what Bubblegum smells like! 
BURNT SUGAR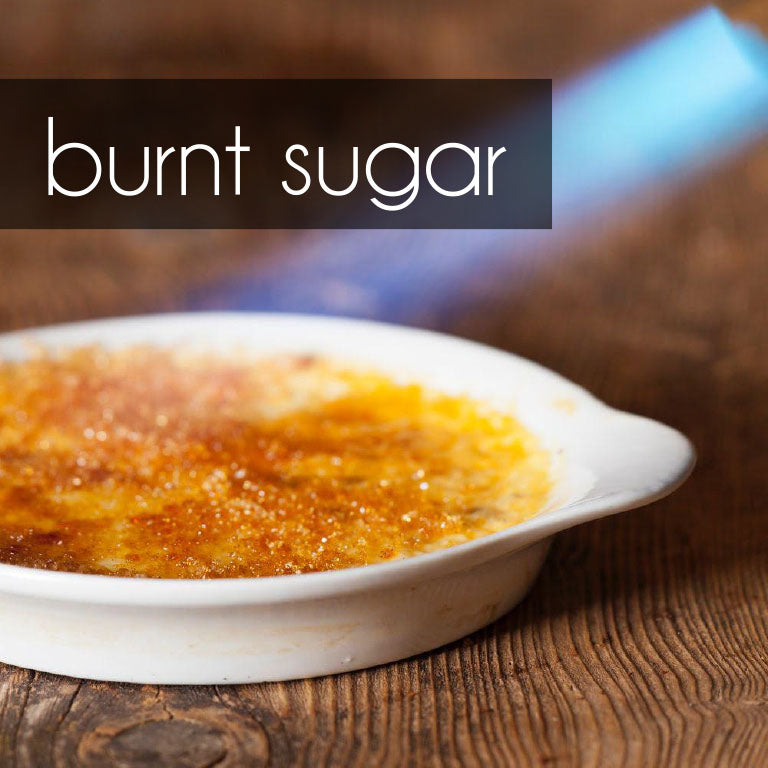 Sweet, warm, and caramelized with just a hint of citrus, like the hardened top of Creme Brûlée.
BUTTERSCOTCH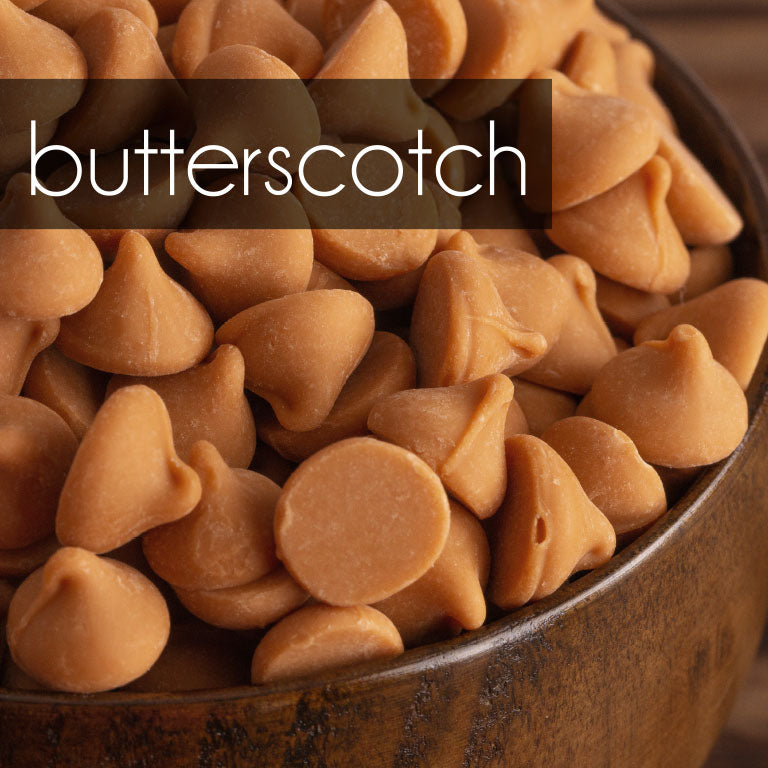 A sugary sweet Butterscotch scent.
CACTUS FLOWER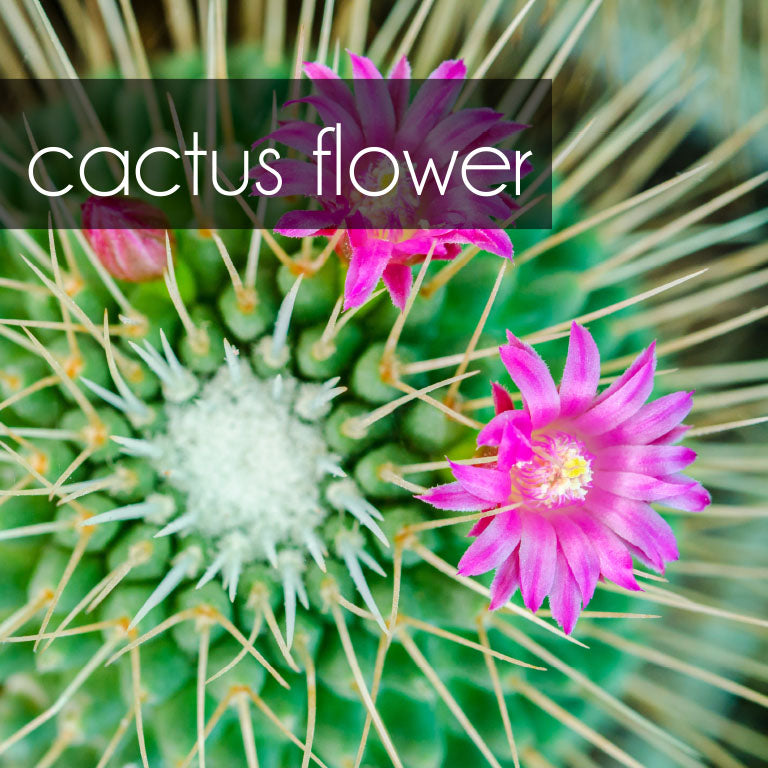 Sweet desert wildflower that is a great alternative to your standard floral fragrances with its hints of herbs, spices and cool greens.
CAMPFIRE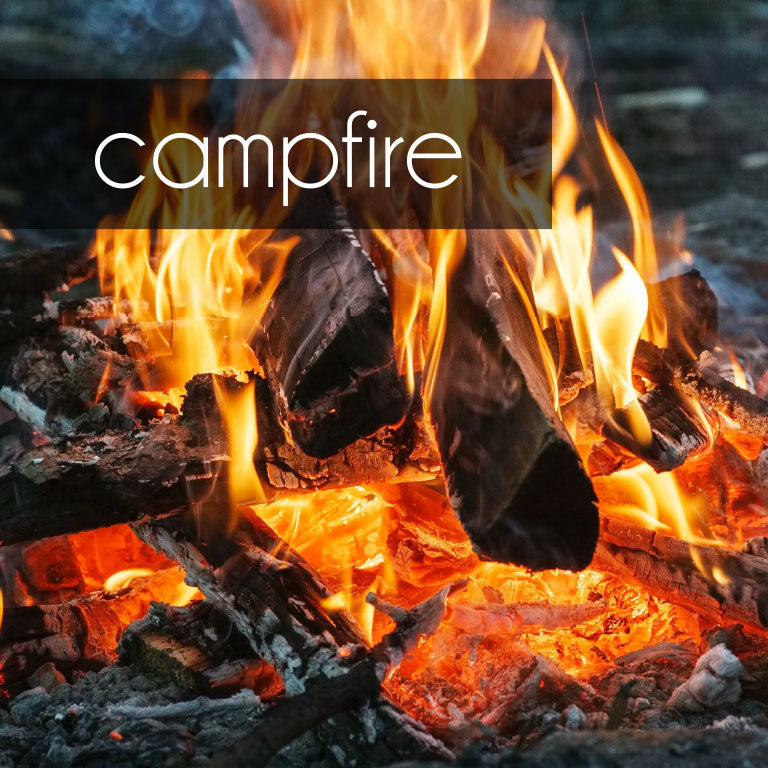 Woodsy and smoky, Campfire smells just like a cozy outdoor fire pit.
CAMPFIRE MARSHMALLOW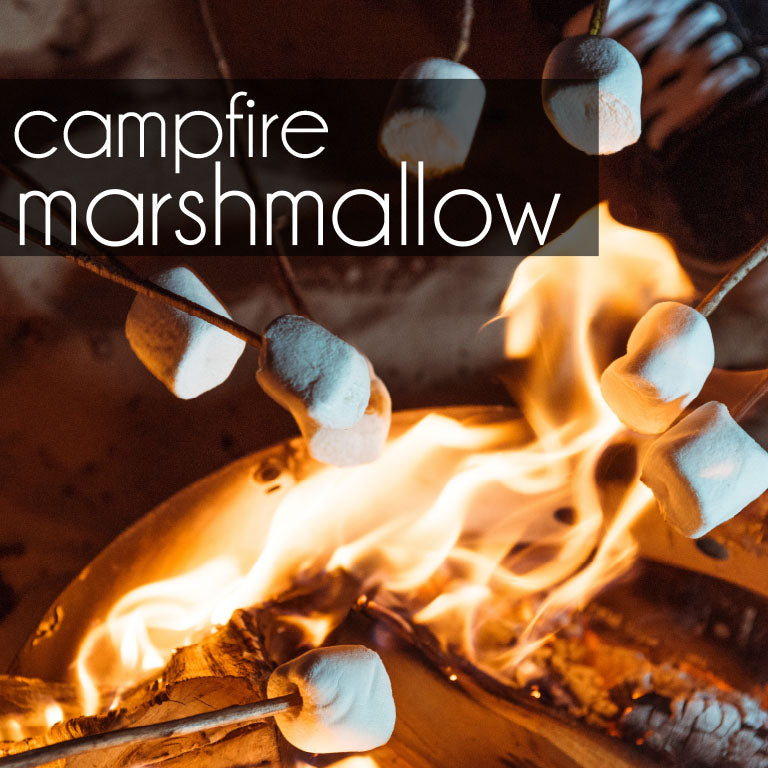 Sweet toasted marshmallow with vanilla and a hint of wood.
CANDY CANE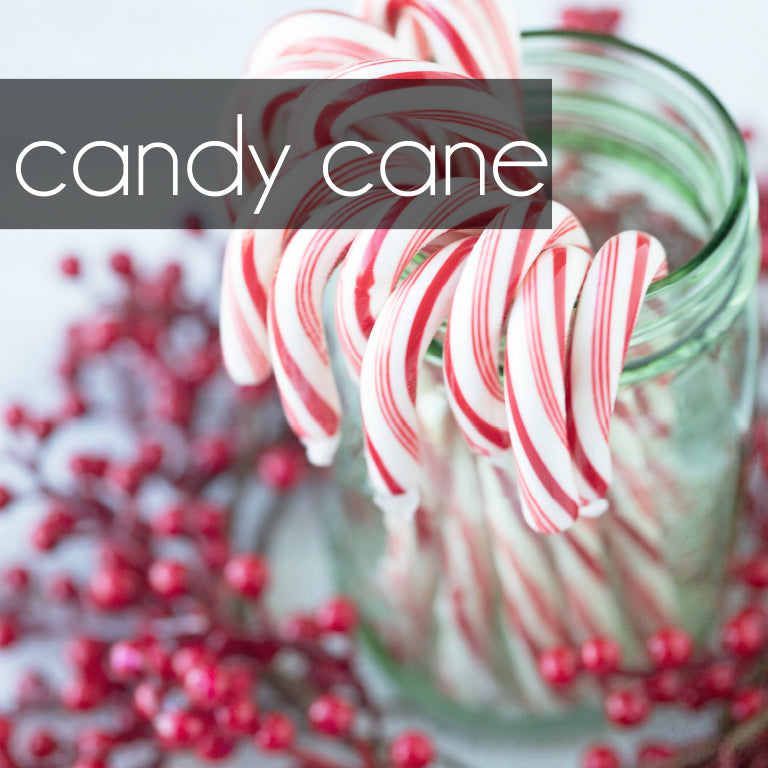 Candy Cane is bursting with cool and fresh peppermint, just like the first lick of a red-and-white striped cane.
CANNABIS
You won't be breaking any laws enjoying this fragrance!  All of the smell, none of the rest.
CARAMEL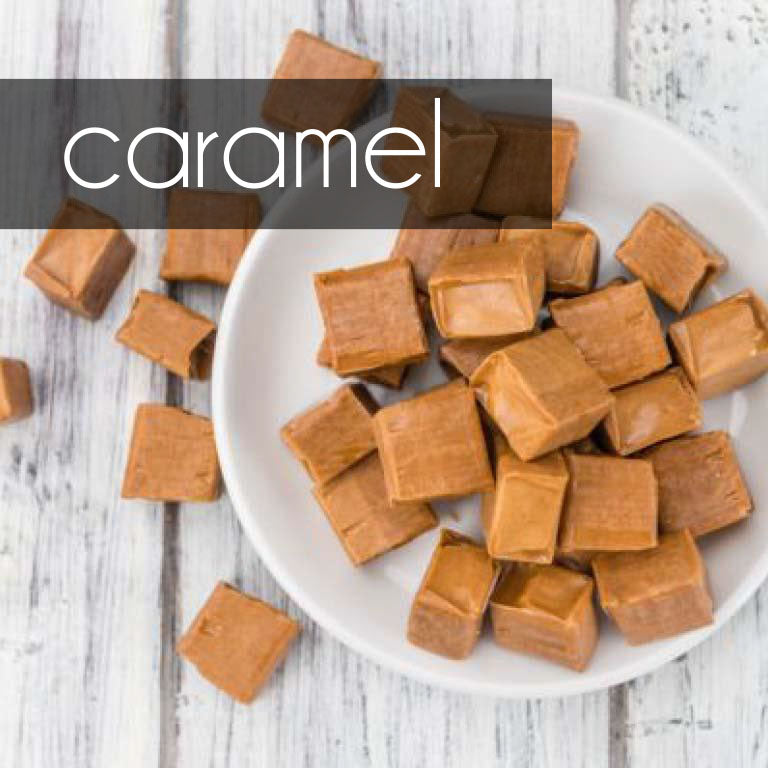 Caramel smells just like your favorite candy - sweet, warm, buttery, and gooey.
CASHMERE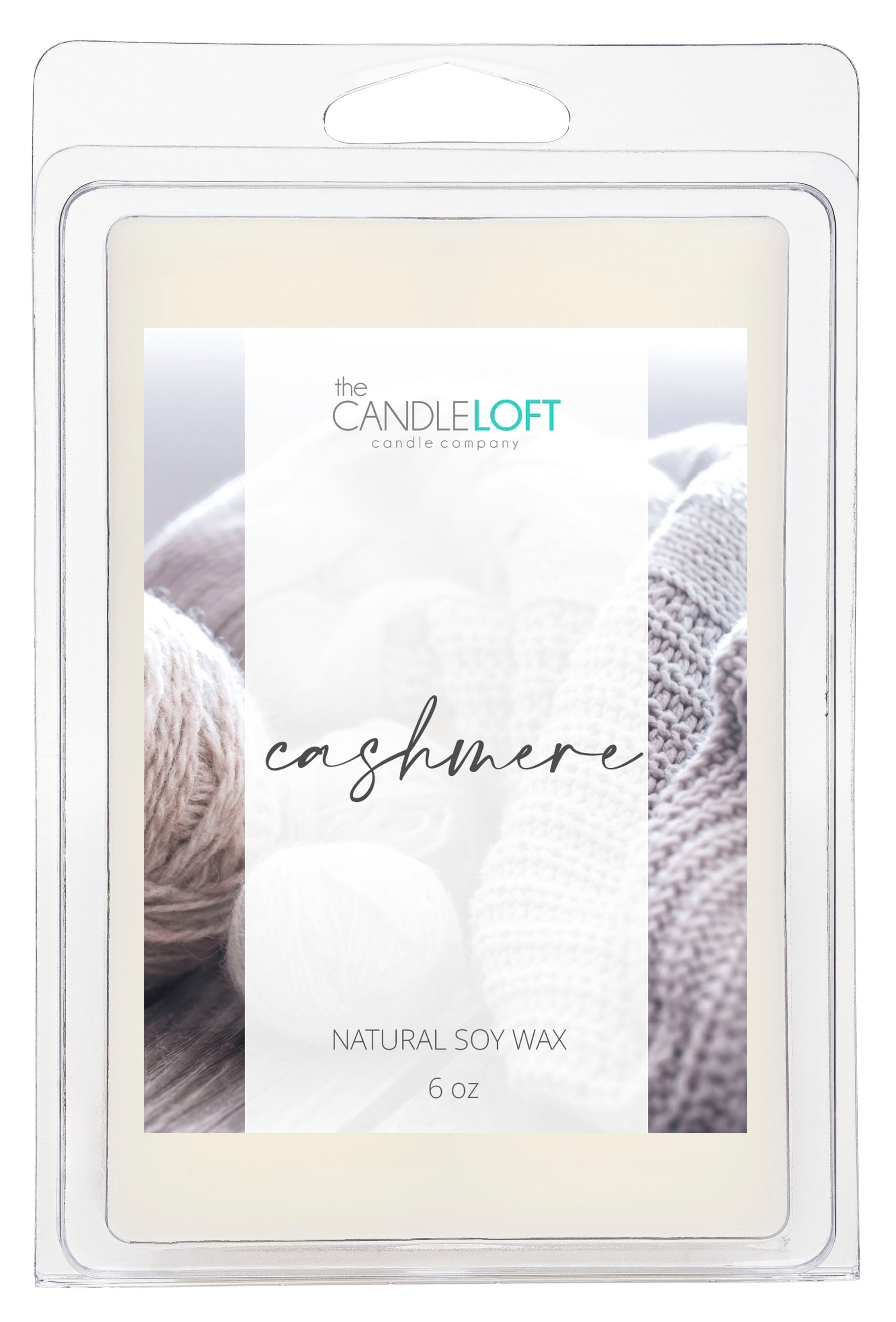 A warm,  musky fragrance with a light musk base woven with notes of sandalwood, creamy vanilla and patchouli.
CEDAR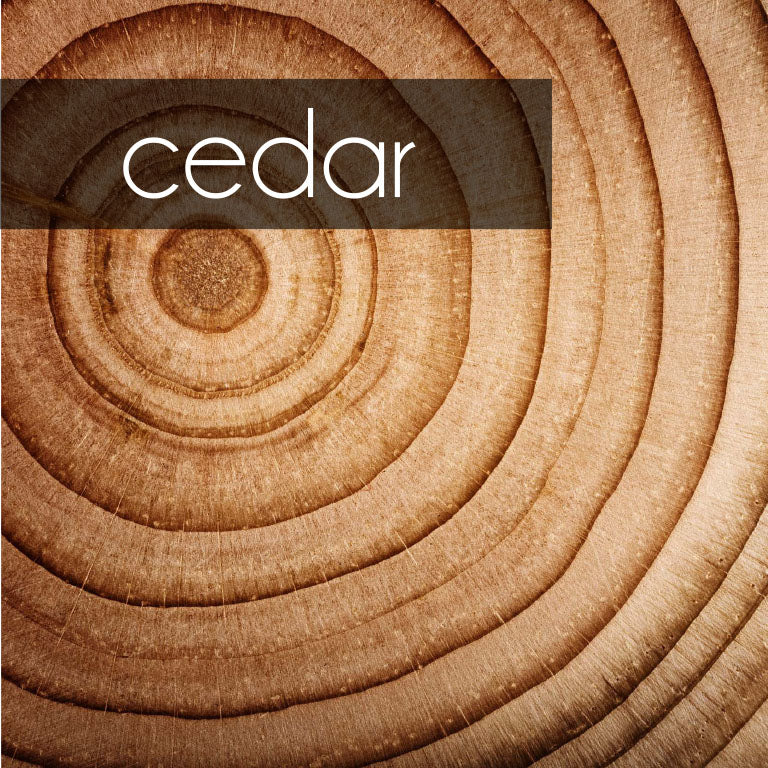 Cedar smells just like the antique furniture in your grandmother's house - woodsy, light, and bright. 
CHAI TEA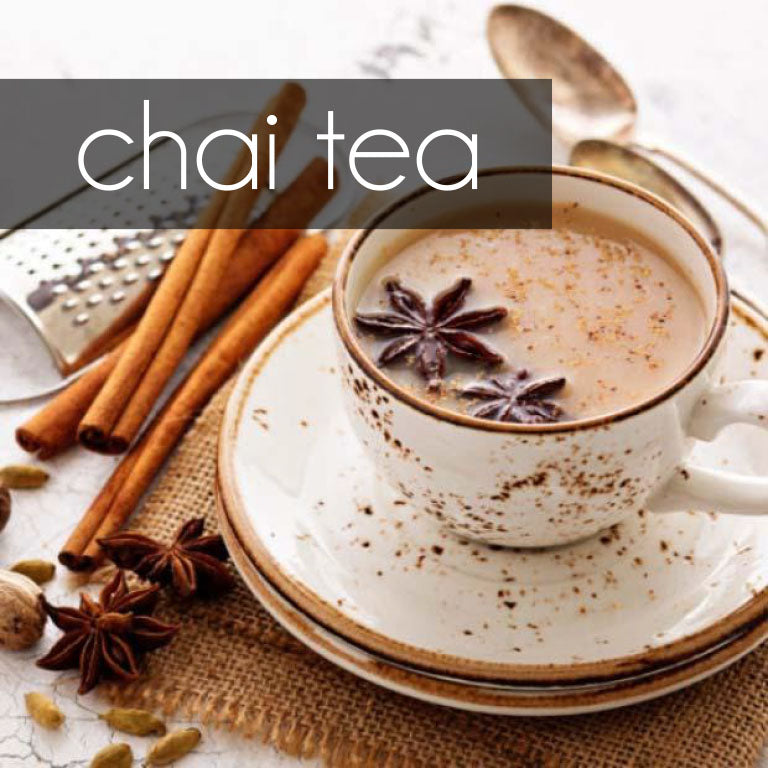 Just like the popular coffeehouse beverage, Chai Tea smells warm and spicy with notes of cinnamon and cloves.
CHAMPAGNE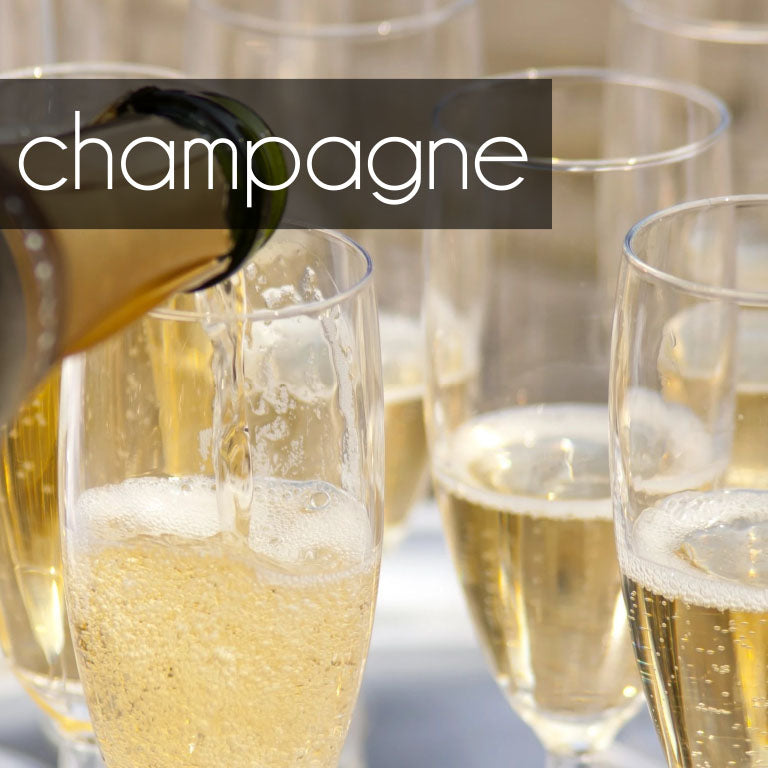 Cheers!  Champagne is sweet, bubbly, and light, and smells like a celebration.
CHARDONNAY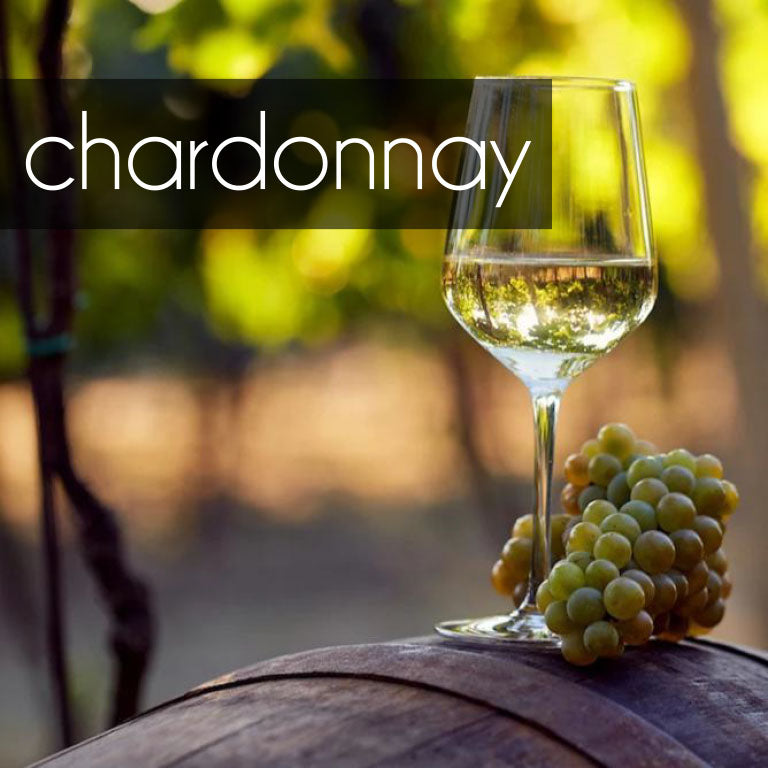 Buttery, sweet, and slightly acidic, like a cold glass of Chardonnay.
CHRISTMAS ALE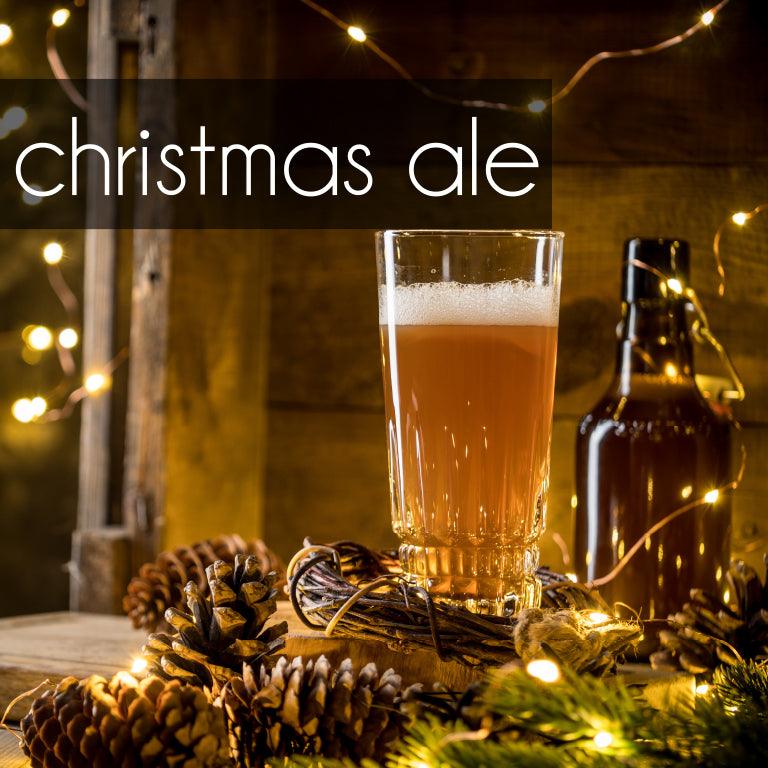 Our take on the festive Holiday beer, Christmas Ale has notes of cinnamon and honey, sweet red fruits, and orange peel.
CHRISTMAS TREE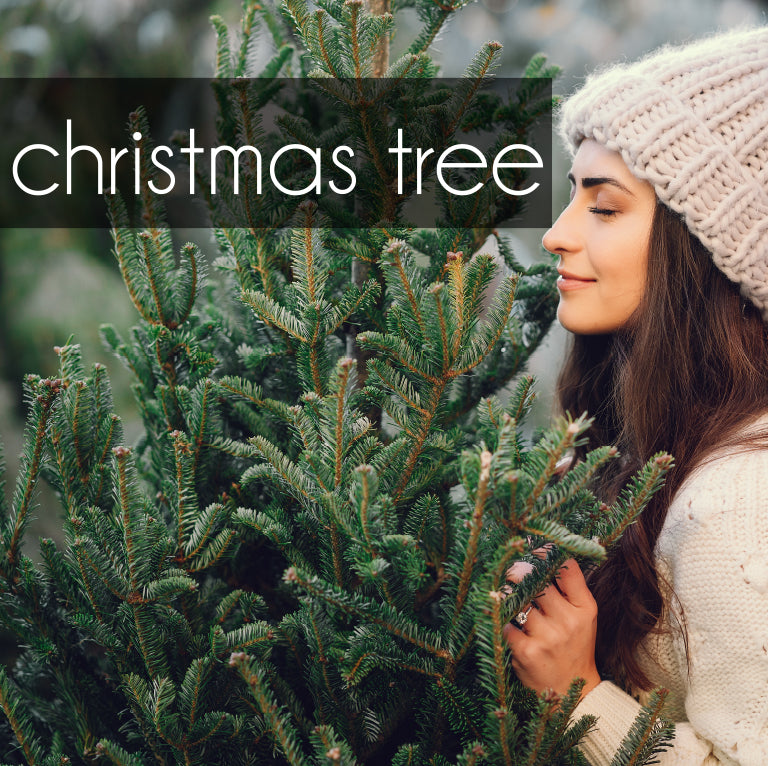 Our most popular holiday scent, Christmas Tree is the classic outdoor pine scent, just like cutting down your very tree on a cold winter's day.
CINNAMON SPICE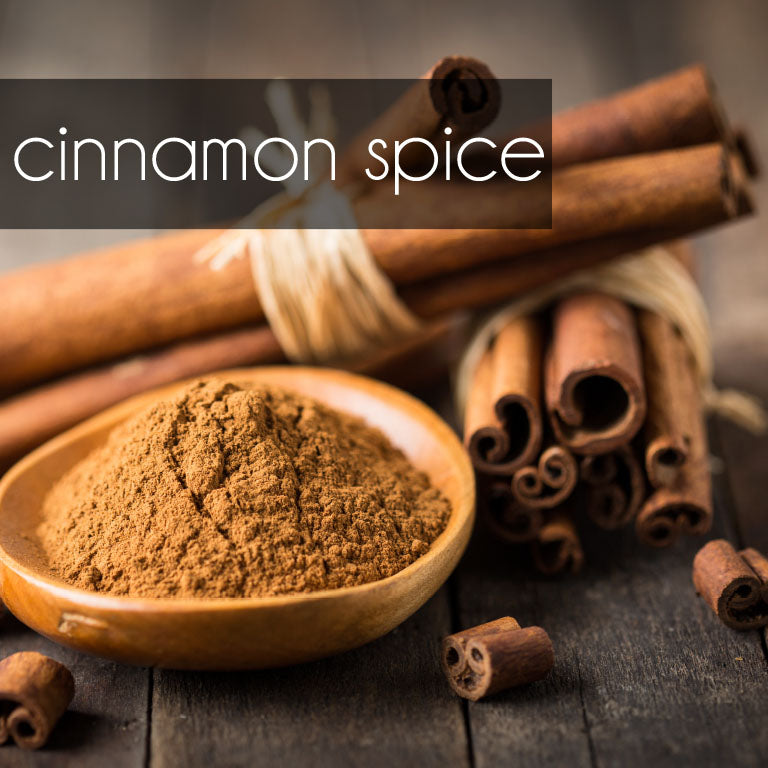 Cinnamon Spice smells just like a fresh cinnamon stick - bold, spicy, and warm.
CLOTHESLINE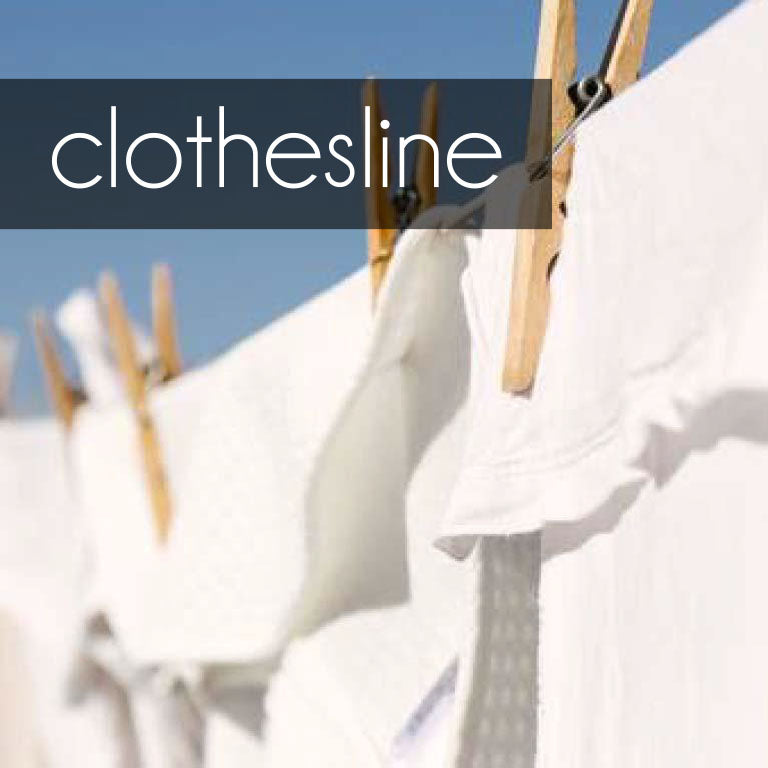 Clothesline smells like clean, fresh linen drying out in the warm summer air.  
CLOVE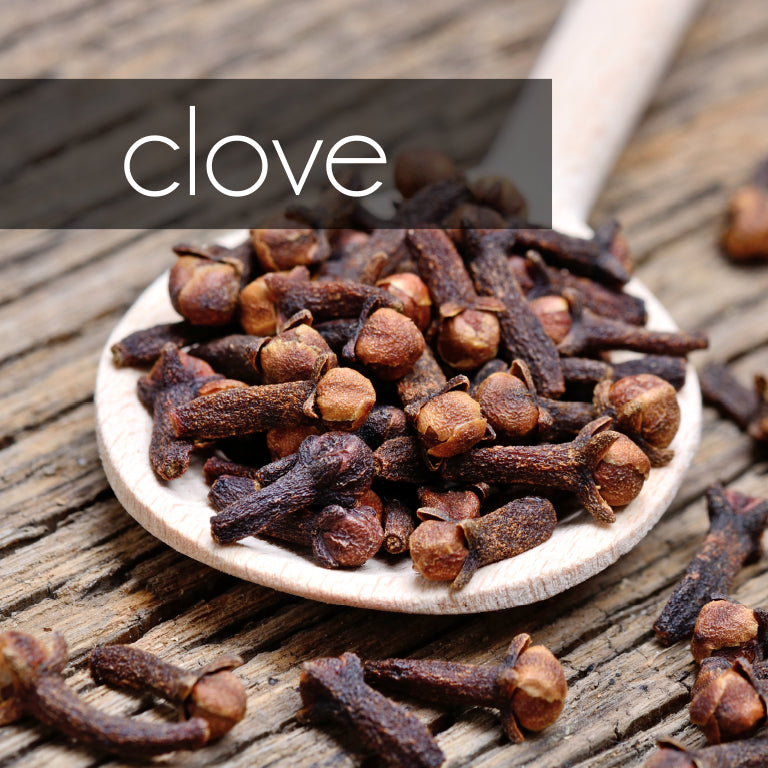 Warm, spicy, and slightly sweet, clove adds a strong note to many seasonal hot drinks like apple cider and Chai Tea, as well as many holiday baked goods.
COCONUT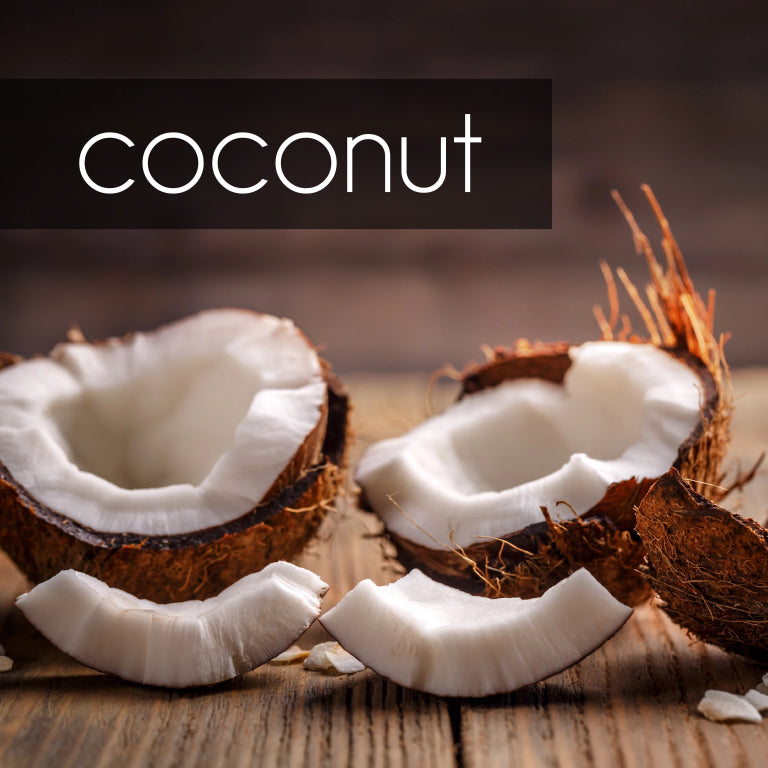 Coconut smells just like freshly shaved coconut - sweet and tropical and like you've been transported to paradise.  
COFFEE BEAN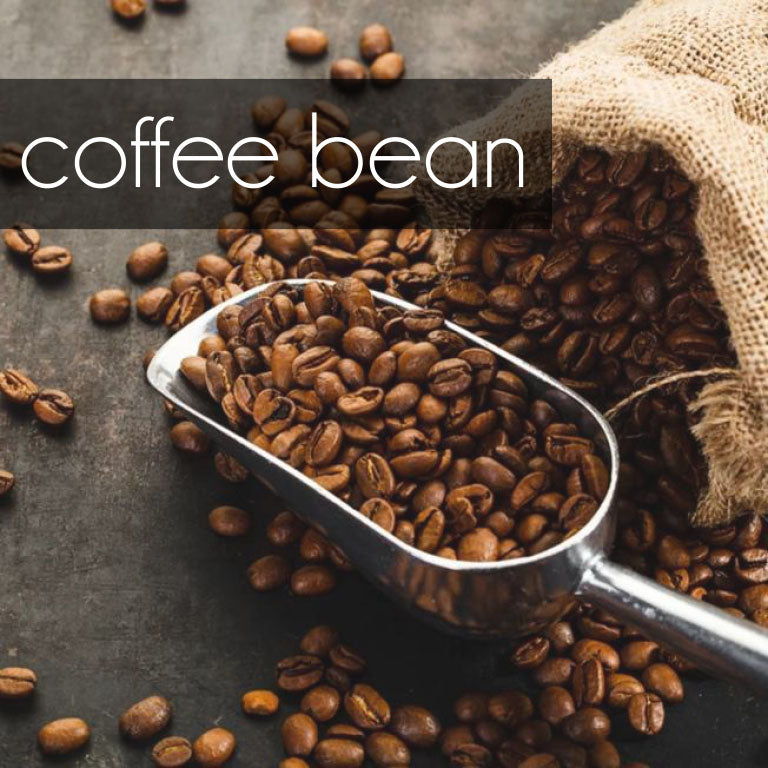 Coffee Bean smells warm and nutty and roasty, just like a fresh cup of your favorite morning Joe.  
COTTON TREE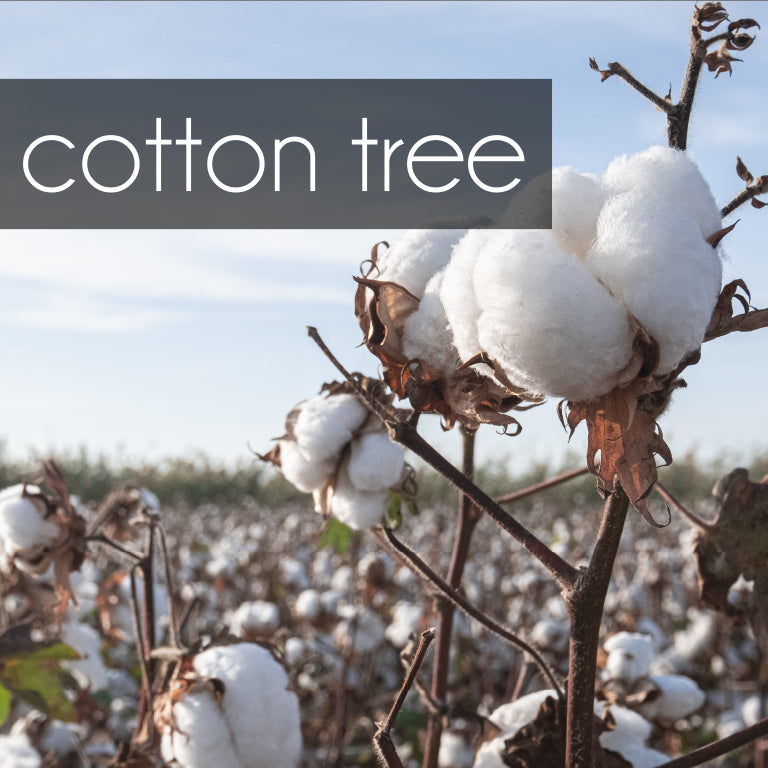 Cotton Tree is a clean and airy fragrance with a light floral and woody tones.
CRANBERRY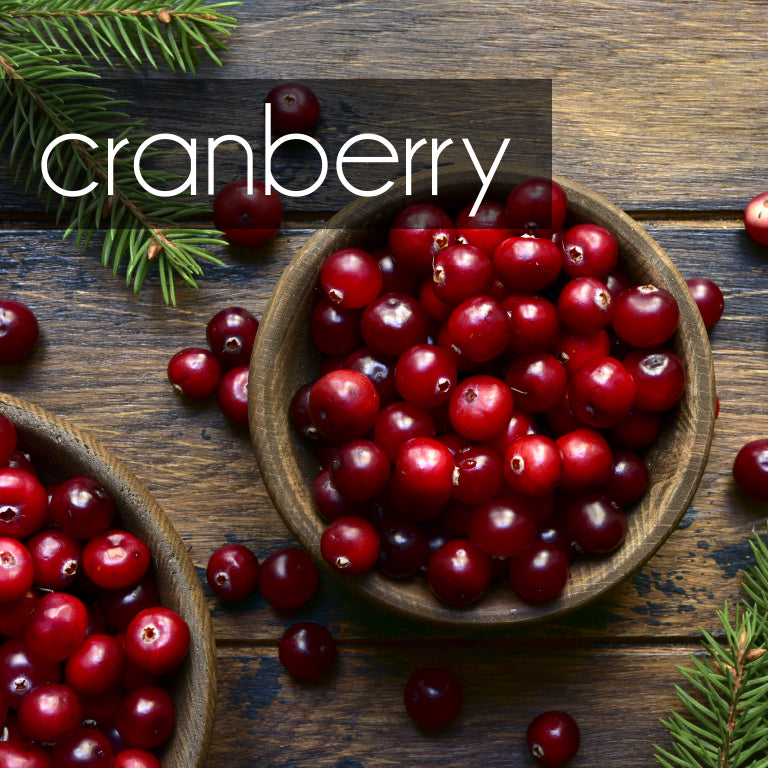 CUCUMBER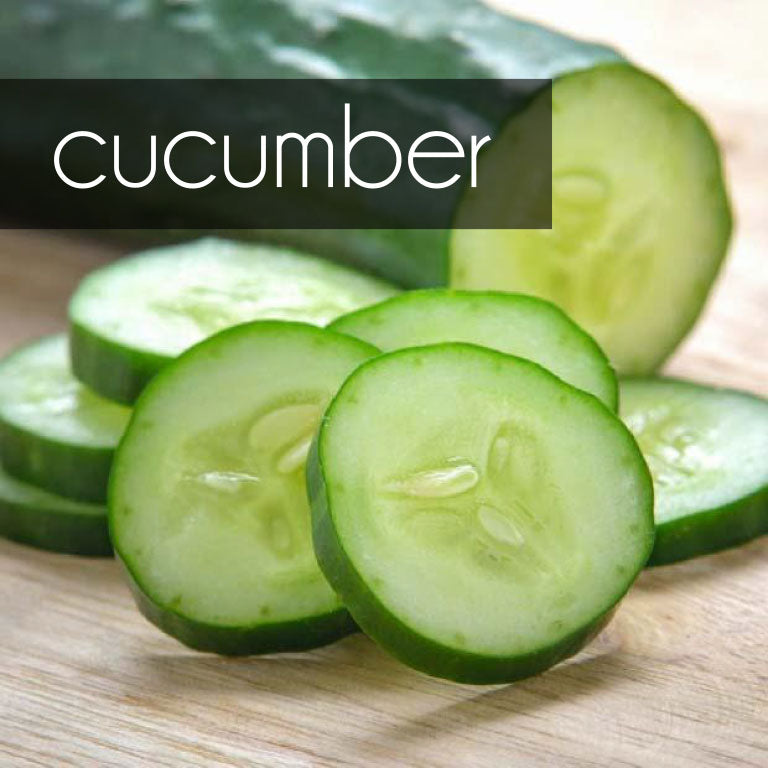 Cucumber is light and fresh and spa-like, just like adding a fresh slice to your water.
DAD'S DEN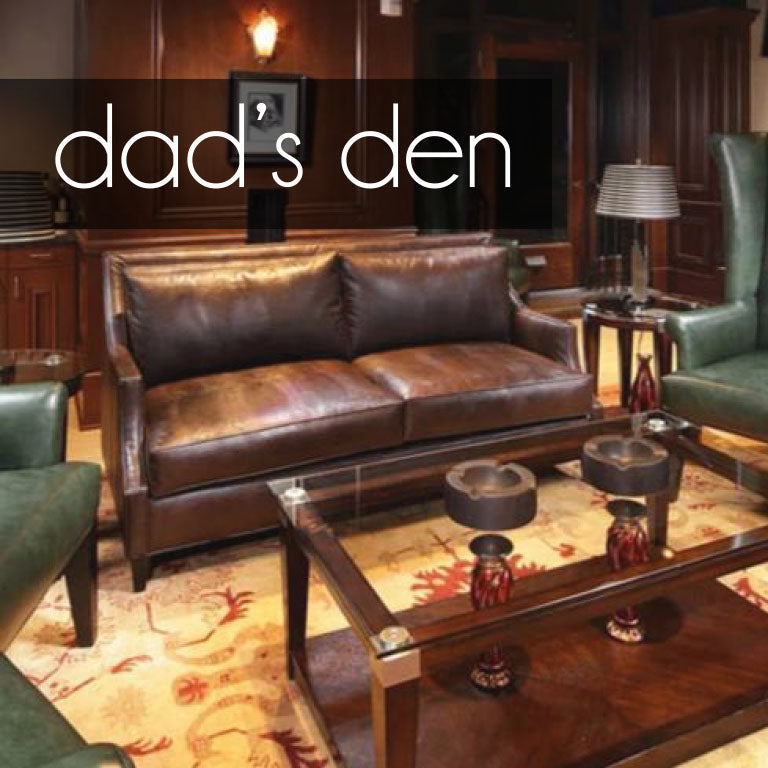 Dad's Den is that classic pipe tobacco smell - warm and smoky and full of memories of your grandfather.
DARK CHOCOLATE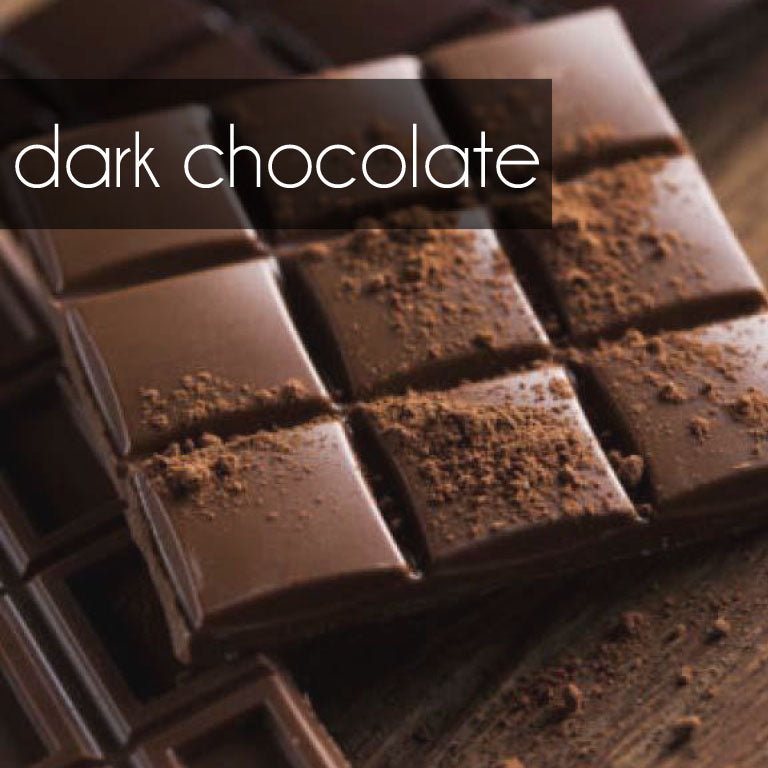 The perfect scent for chocoholics - rich and sweet and full of that intense cocoa smell.
ENGLISH IVY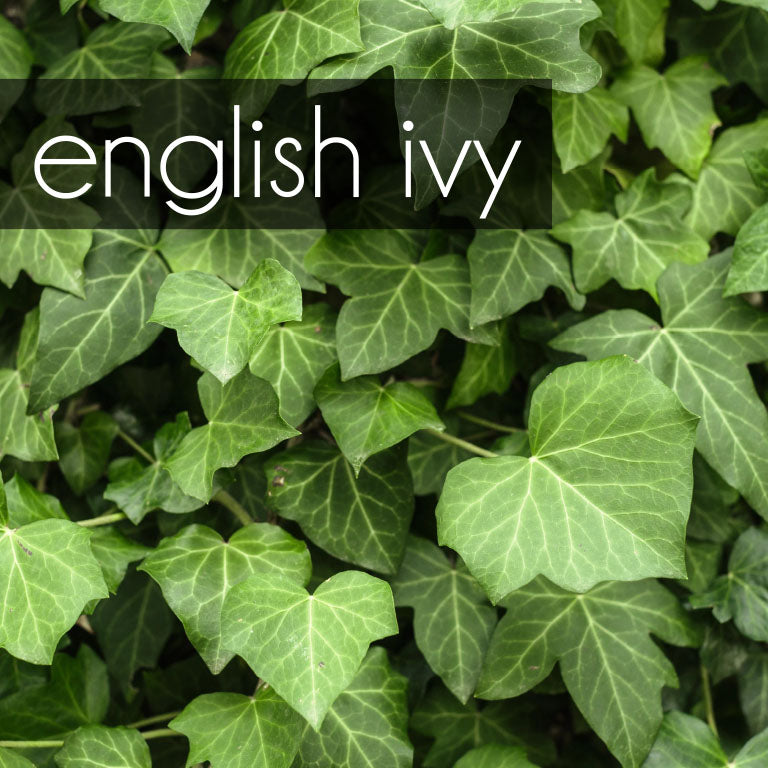 English Ivy smell very clean, fresh, and earthy.
EUCALYPTUS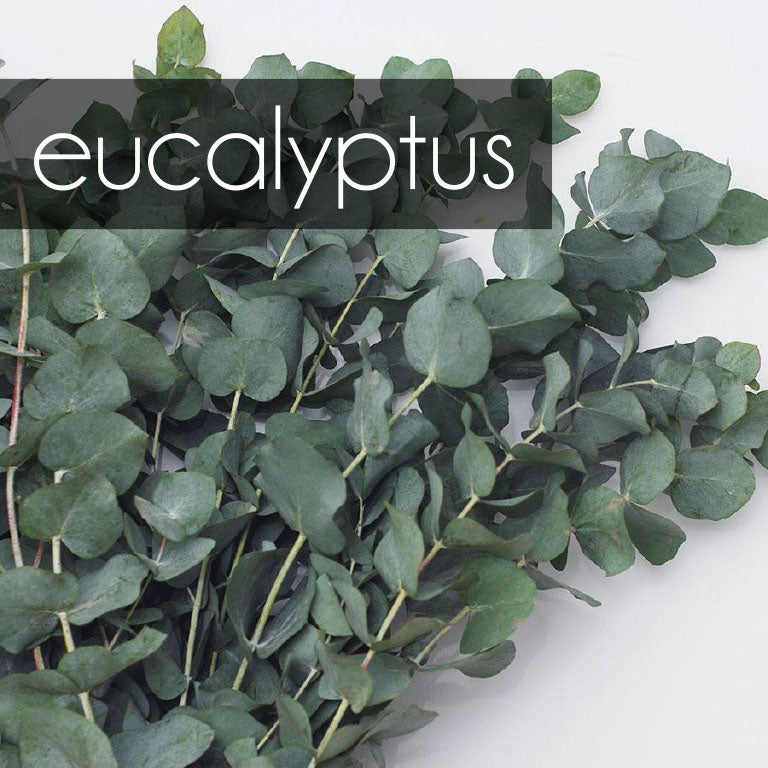 Eucalyptus has a minty, pine, fresh, cooling, spa-like smell with a hint of honey. 
FIG TREE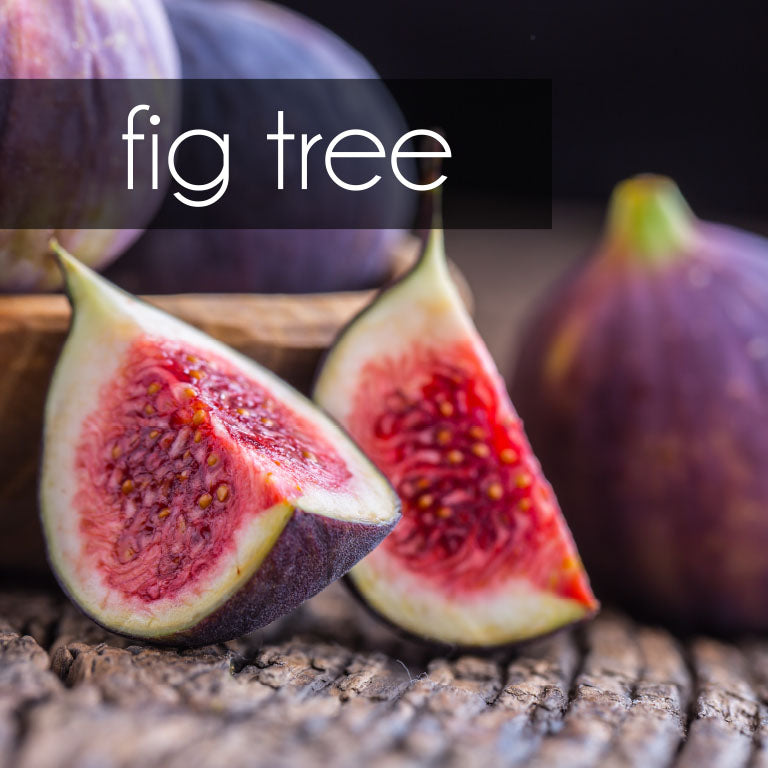 It's a little earthy, a little clean, a little sweet - very sophisticated - you need to try it!
FIRST SNOW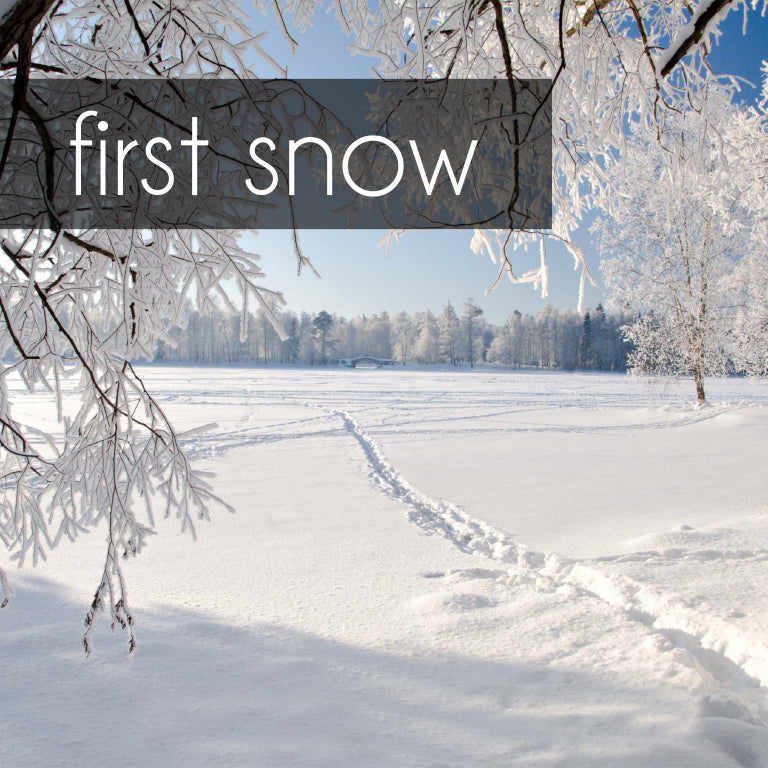 First Snow perfectly captures the cool, crisp air after snow has blanketed ground.
GARDENIA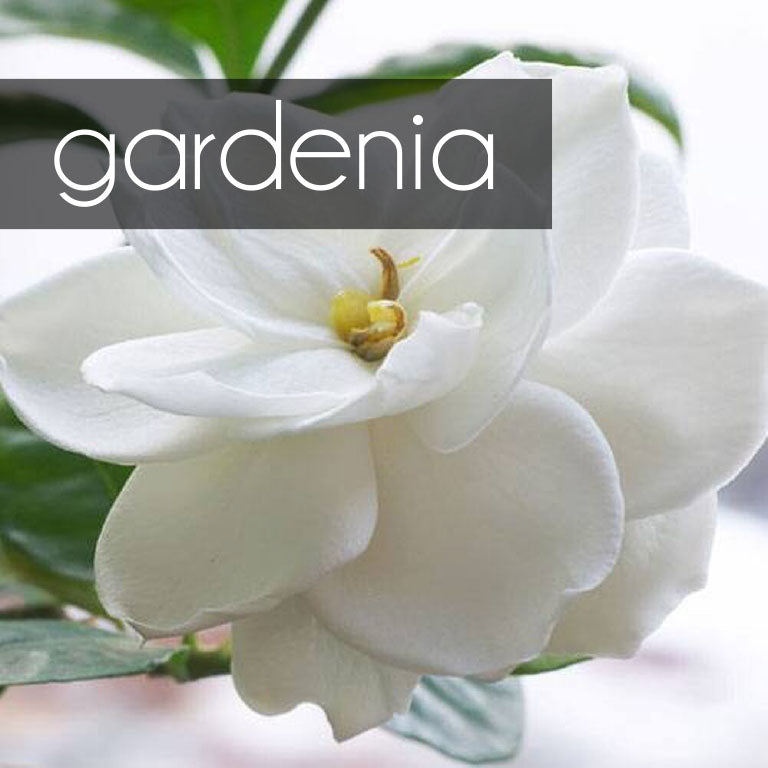 Gardenia is a sweet, bright, and perfume-like floral often used in wedding bouquets.
GEORGIA PEACH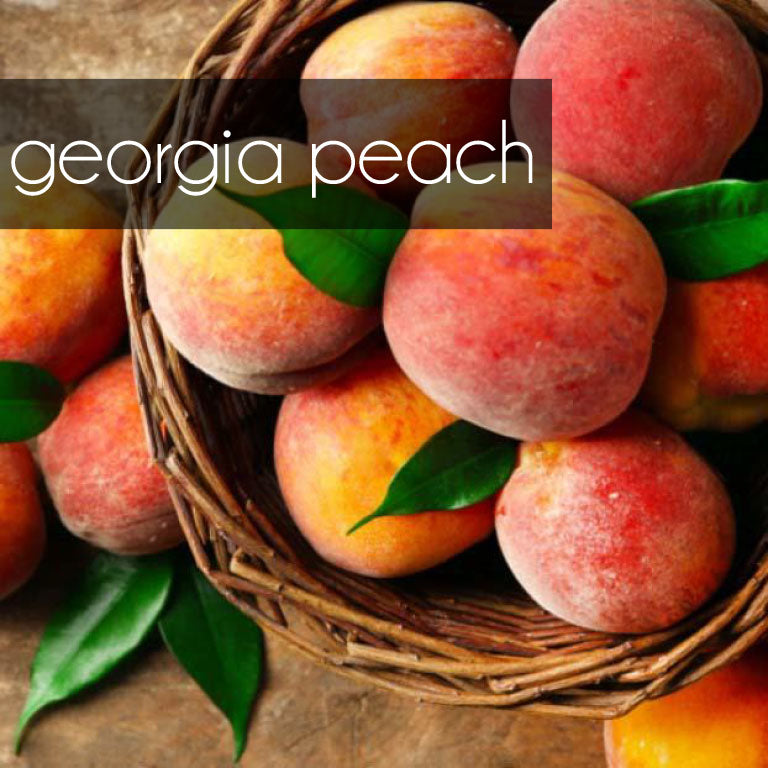 Our Georgia Peach fragrance is so juicy and sweet, you'll swear you're biting into a fresh peach at the height of the summer season!
GINGER ALE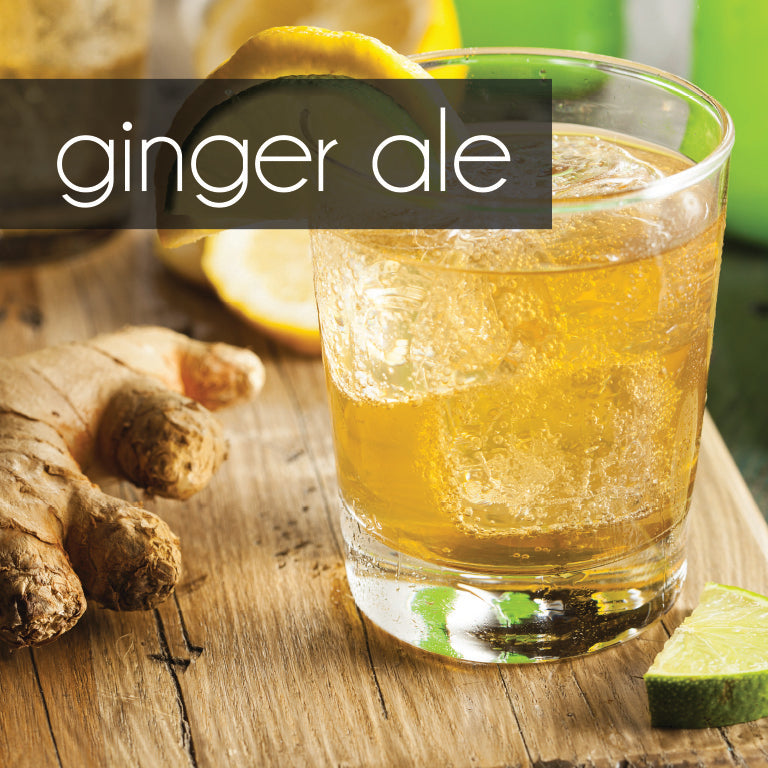 Sweet with hints of spicy ginger, fresh mint, and tart lime.
GINGERBREAD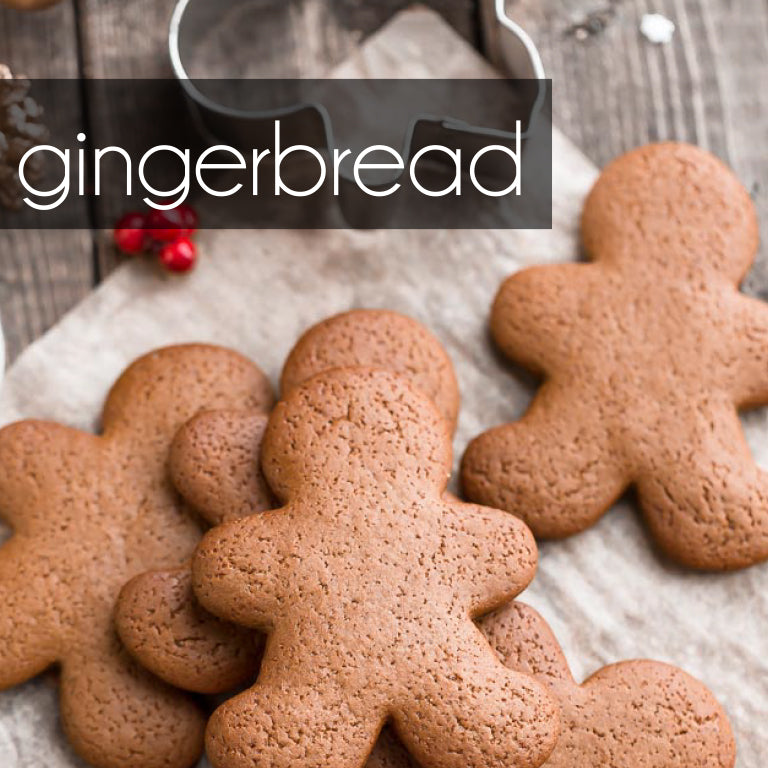 Gingerbread is warm and spicy and the slightest bit sweet, just like the baked good - a holiday season classic.
GRAPEFRUIT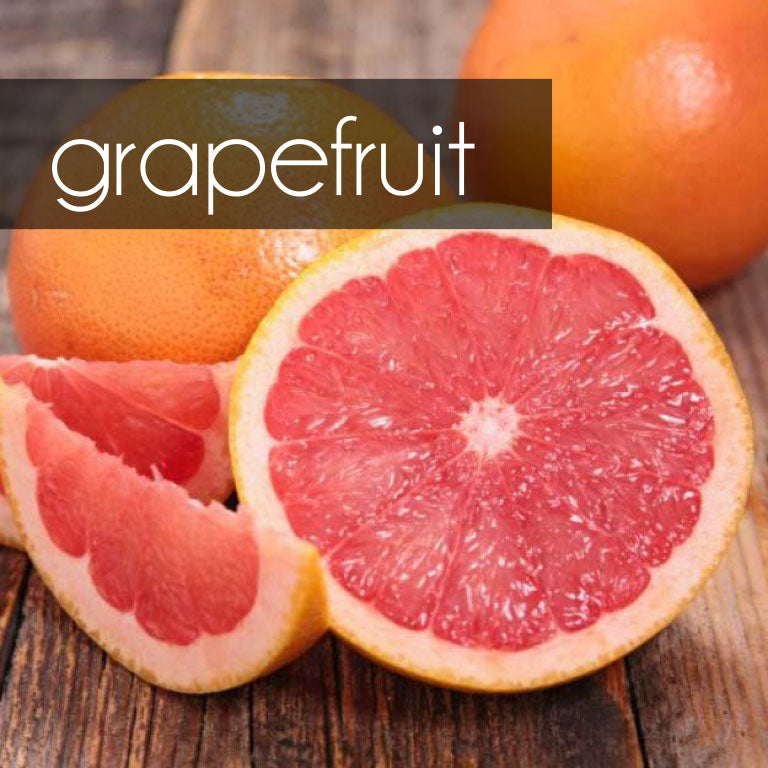 Grapefruit smells light, citrusy, and the slightest bit tart, just like a glass of freshly squeezed juice.
HAWAIIAN LEI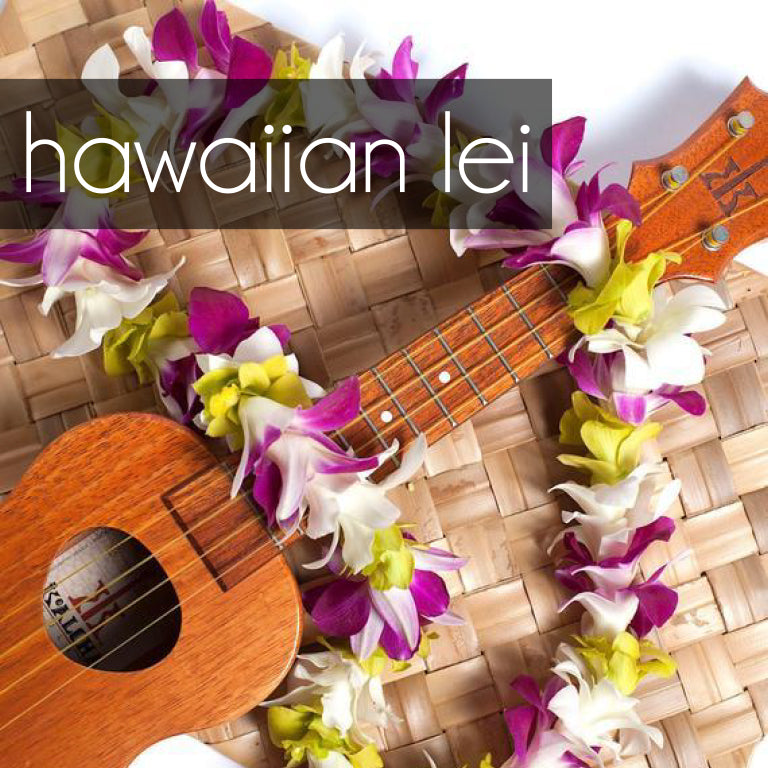 Our Hawaiian Lei fragrance is the next best thing to a Hawaiian vacation!  Tropical, floral, and sweet, one smell and you'll be transported to paradise.
HAZELNUT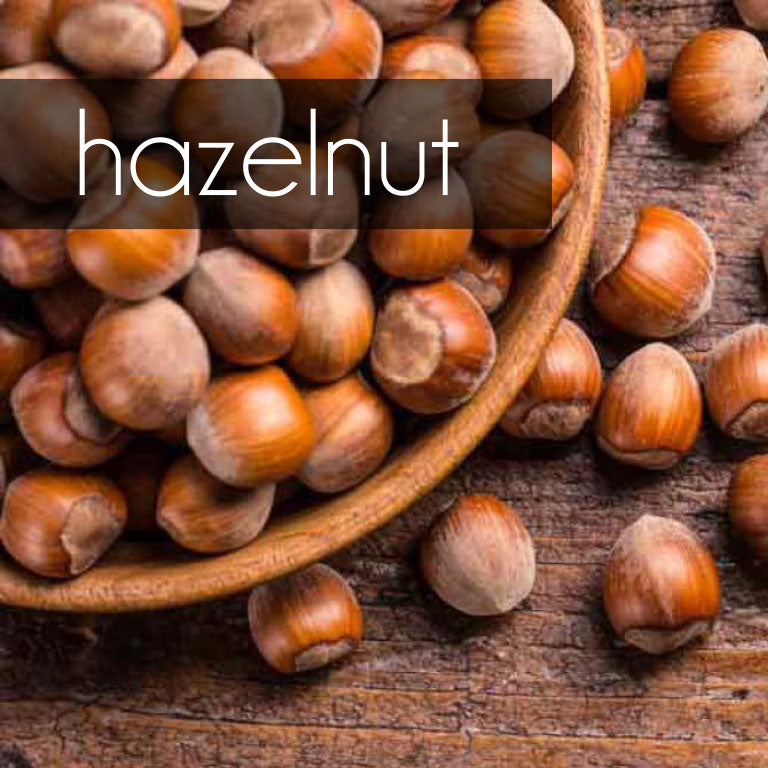 Warm, roasty, and sweet, Hazelnut is perfect for nut (and Nutella!) lovers.
HONEYCRISP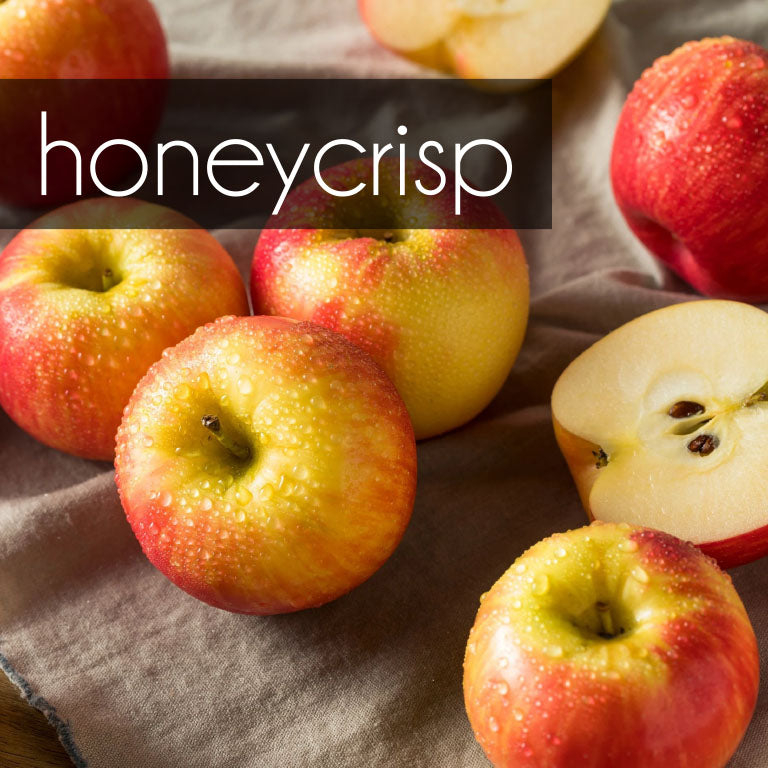 Just like the wildly popular apple variety picked straight from the brach, Honeycrisp is sweet, fruity, and warm
HONEYDEW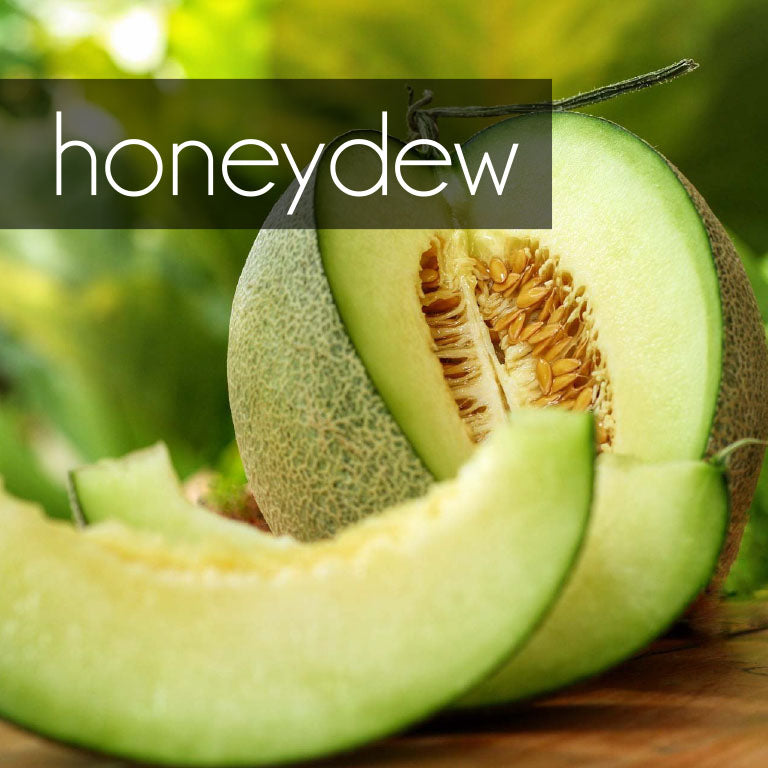 Light, juicy, and slightly sweet, without being overpowering - just like a ripe melon in your fruit salad.
HONEYSUCKLE
Just as its name suggests, Honeysuckle smells very floral and sweet.
HOPS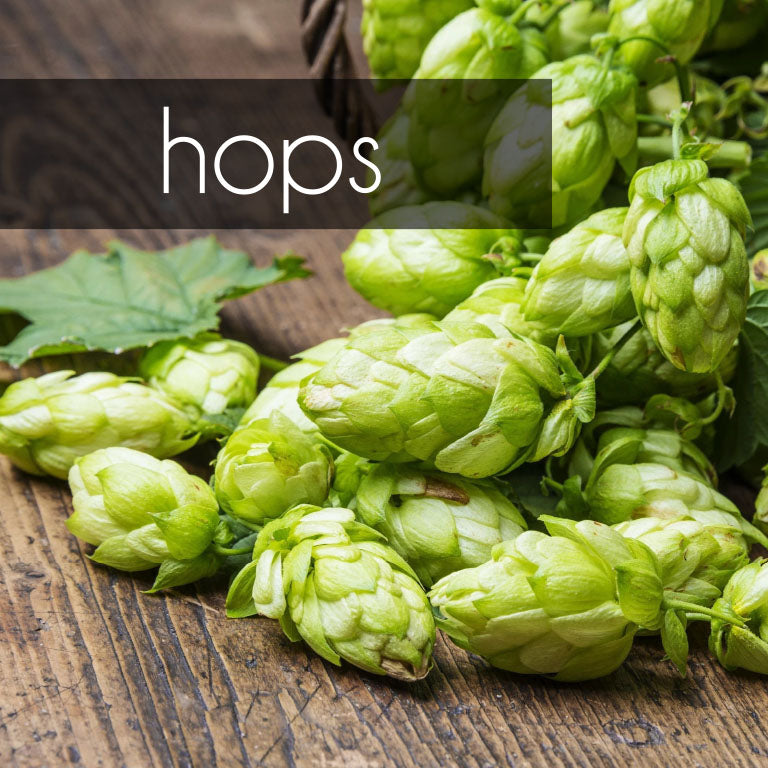 Home brewers and craft beer lovers, this fragrance is for you! This scent is full of the citrus, pine, and resin notes found in many IPAs.
HOT COCOA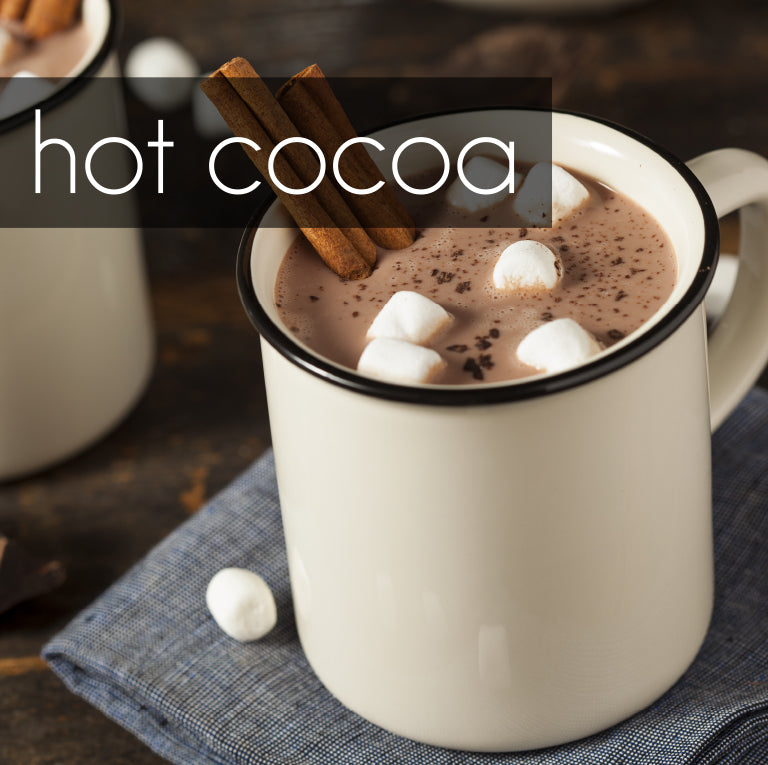 Hot Cocoa smells just like a steaming cup after you've been playing out in the snow as a child, full of milk chocolate and sweet vanilla.
JASMINE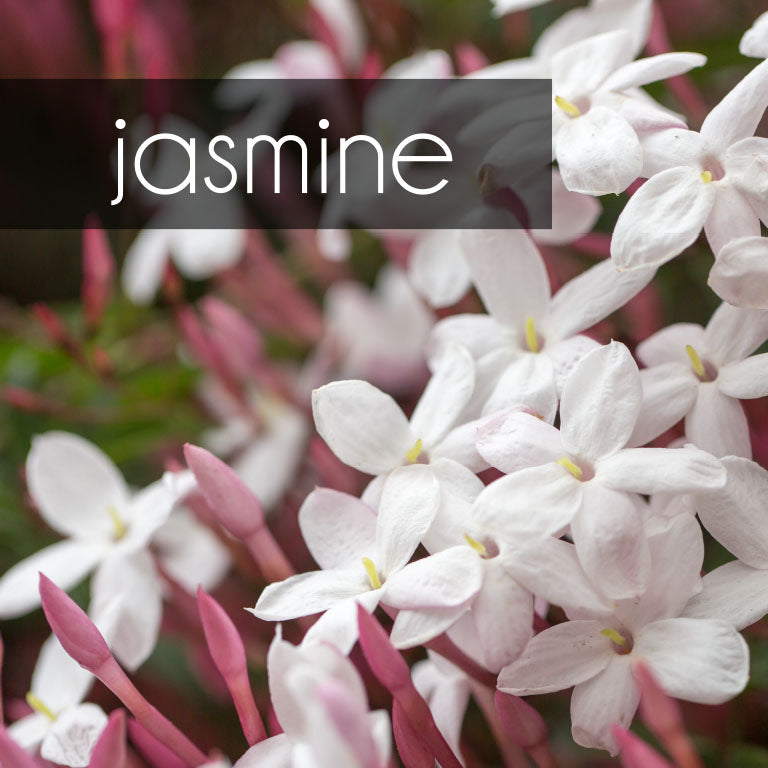 As a flower, Jasmine produces its strongest fragrance at night, when its flowers open up. 
KEY LIME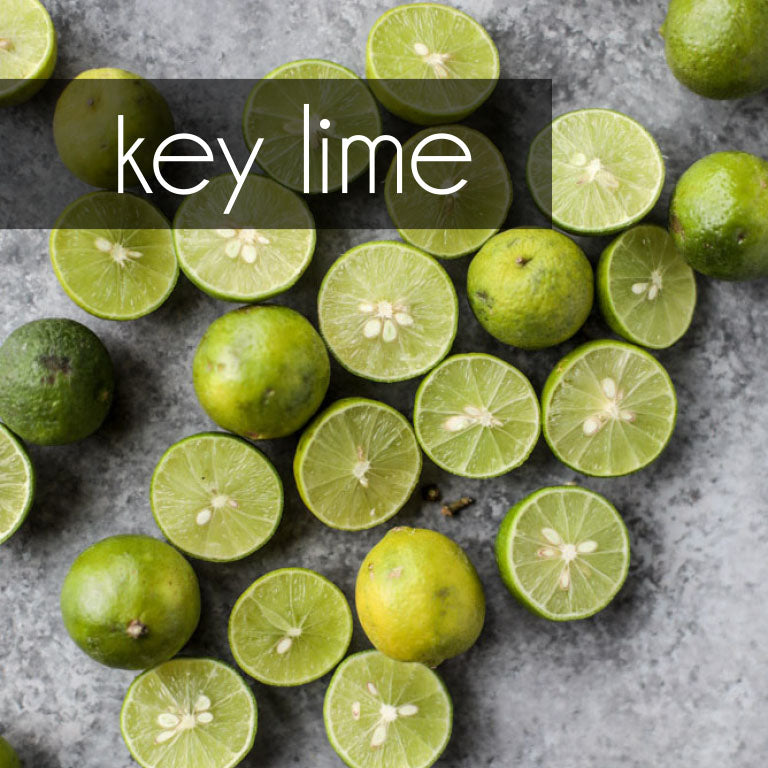 No pie here - just tart, citrusy, bright, and juicy Key Lime! 
LAVENDER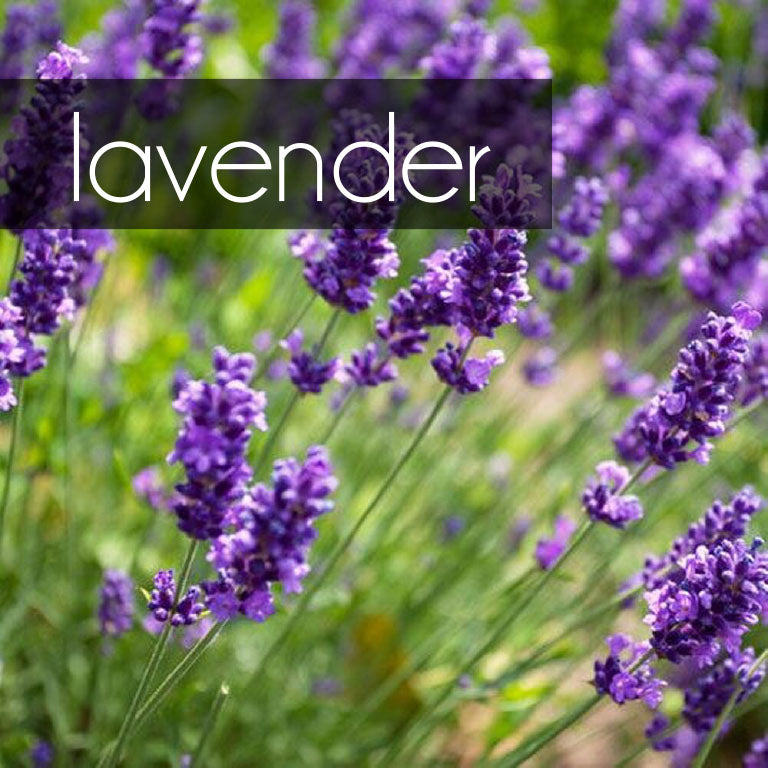 Lavender is a flowering plant that smells earthy, herbaceous, and slightly piney. 
LEATHER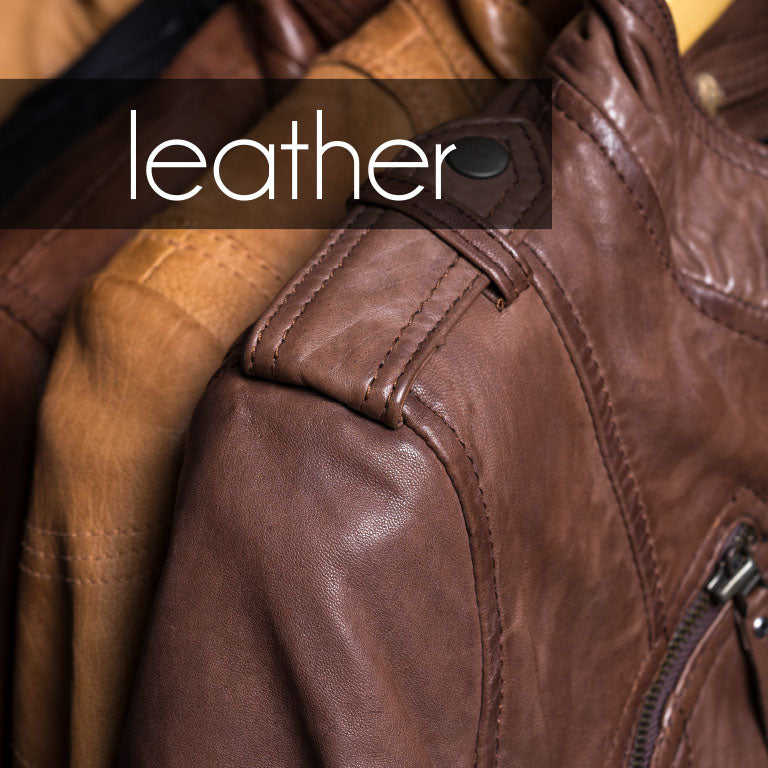 Leather couches, Italian Leather Totes, Leather car interiors...the musky yet clean smell of Leather can simply be intoxicating.
LEMONGRASS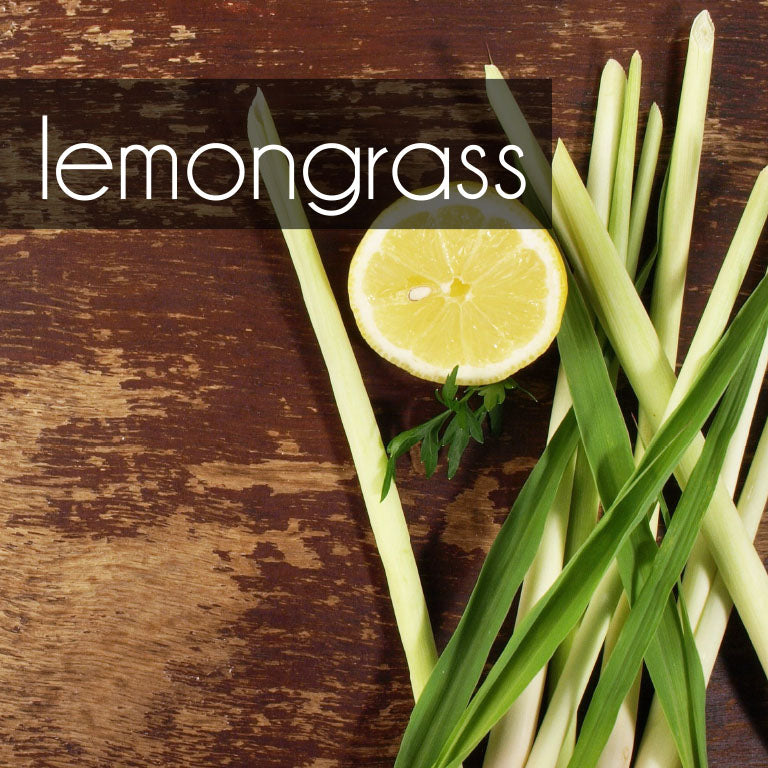 Lemongrass is an herb with bright, earthy, citrus scent that is on the stronger side.
MAGNOLIA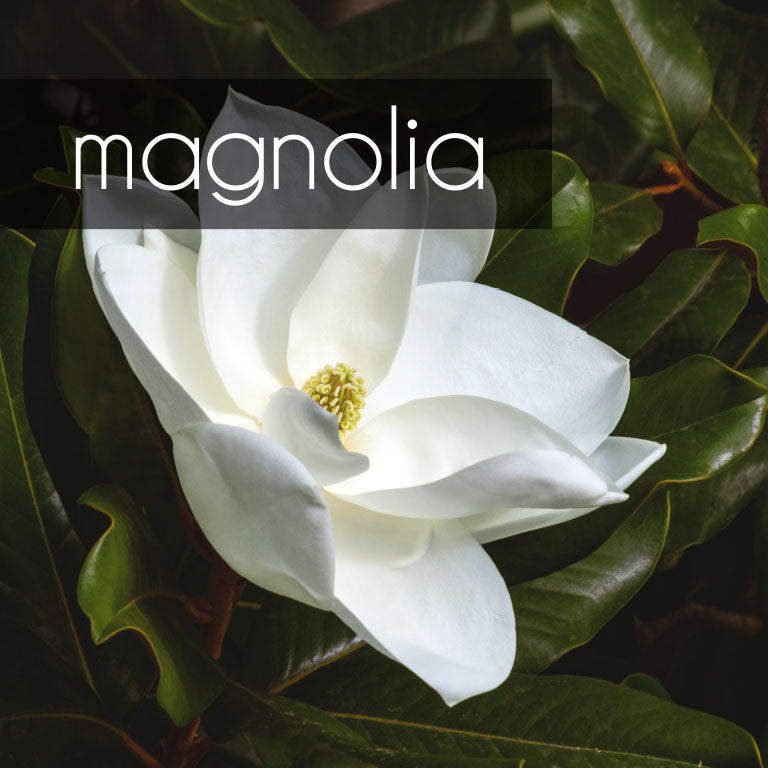 A soft, clean, and light floral with a slight hint of citrus.
MAHOGANY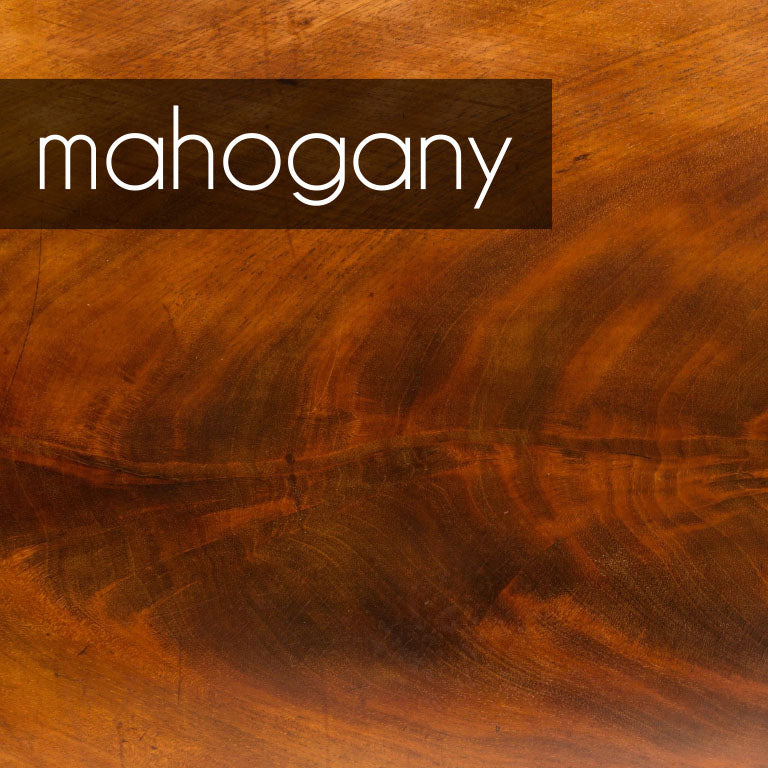 Just like classic wood furniture, Mahogany is a warm, inviting, and a bit masculine.
MANGO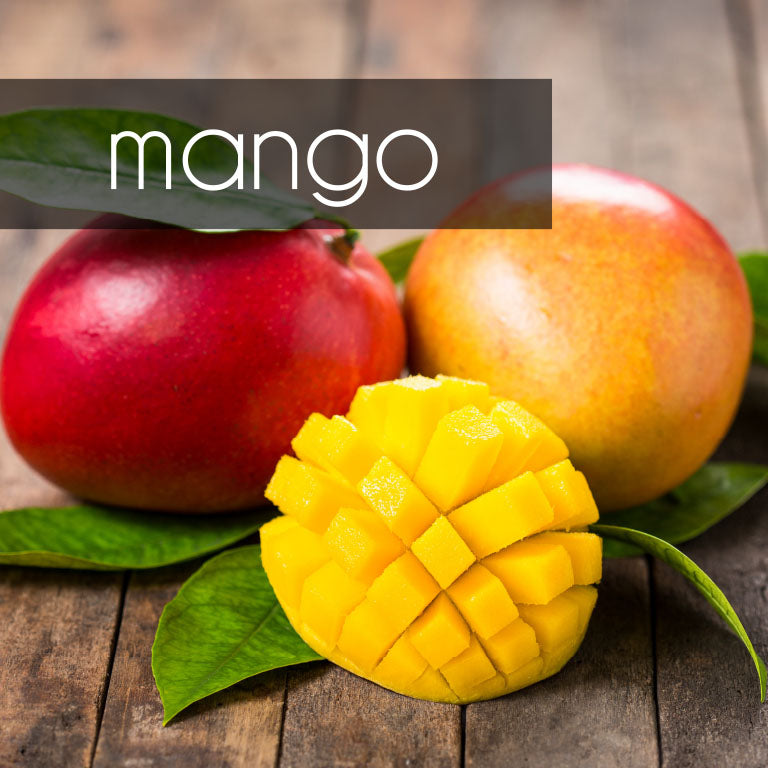 Sweet, juicy, and tropical - just like biting into a ripe, fresh Mango.
MINT LEAF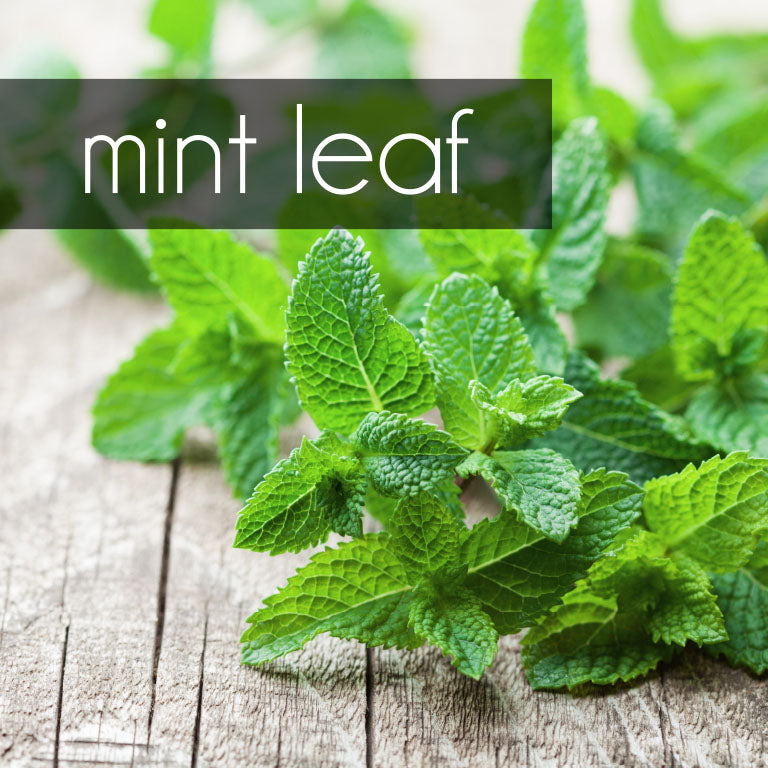 Bright, green, and fresh, Mint Leaf is one of our most popular herbs.
MISTLETOE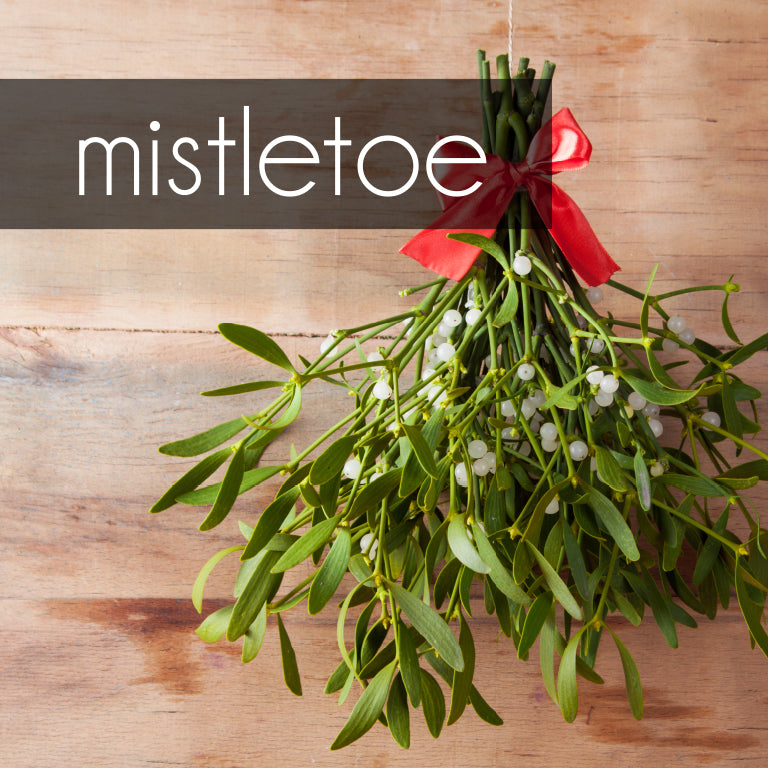 Evergreen and fresh pine, Mistletoe smells just like the Holiday favorite hanging above many doors during the Holiday season.
MORNING DEW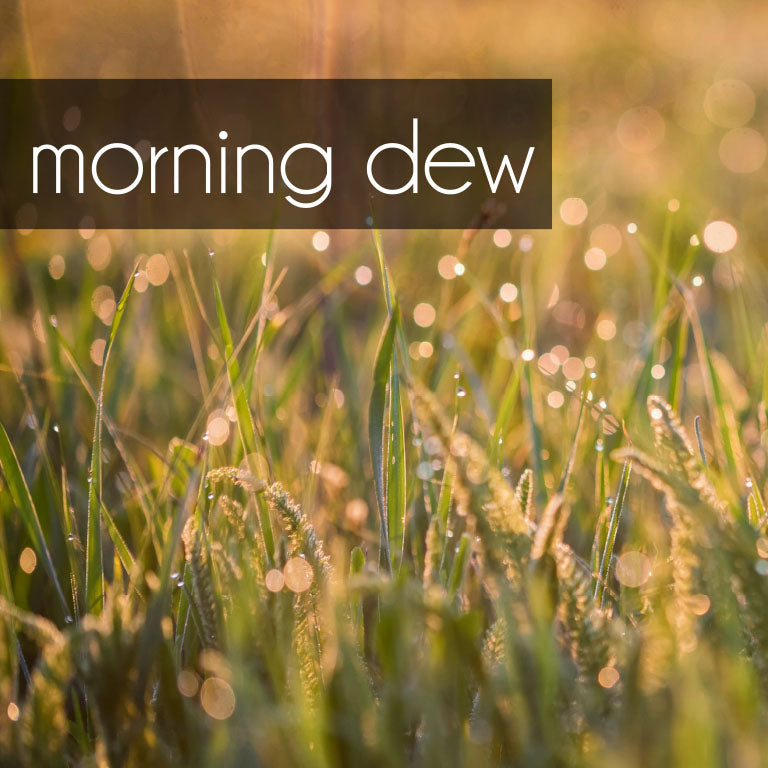 Morning Dew is clean and fresh and just the slightest bit earthy, an ideal spa scent.
MUG & BRUSH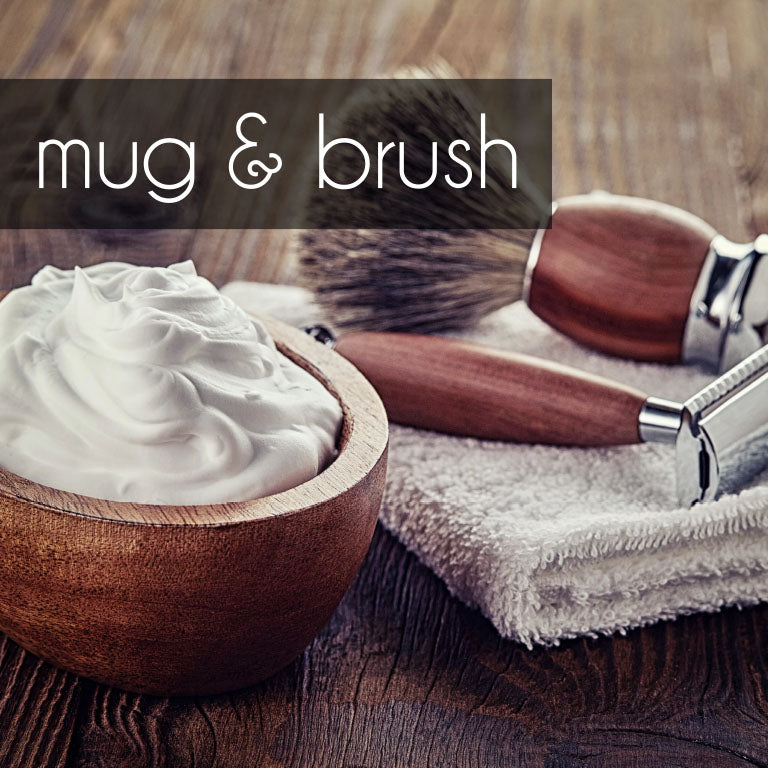 Mug & Brush is our homage to an old-time barbershop: tingly aftershave and musk, with the warmth of leather and wood.
OLD BOOKS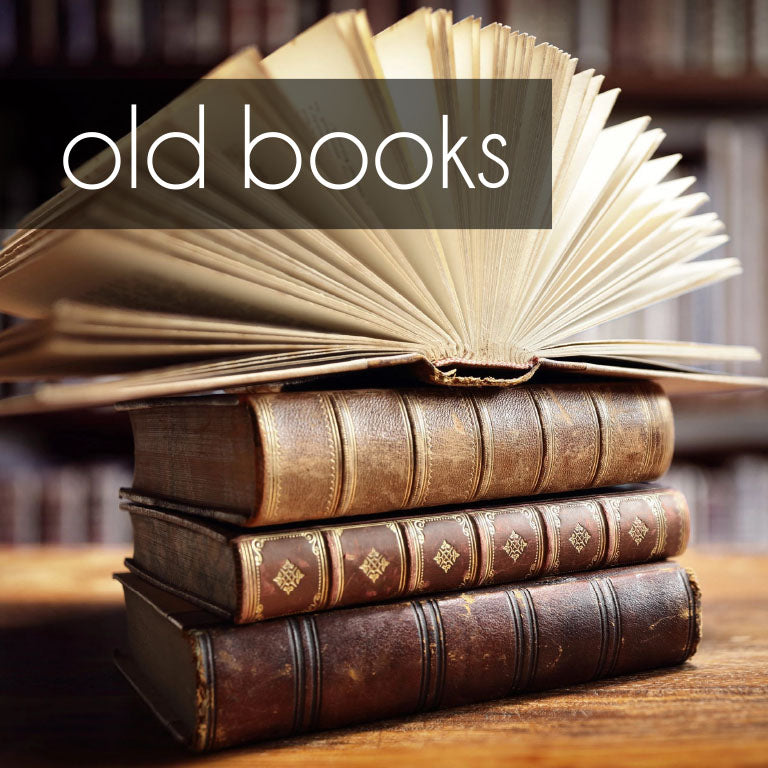 Leathery and musky and slightly sweet, like the pages of an old book.
OLIVE BLOSSOM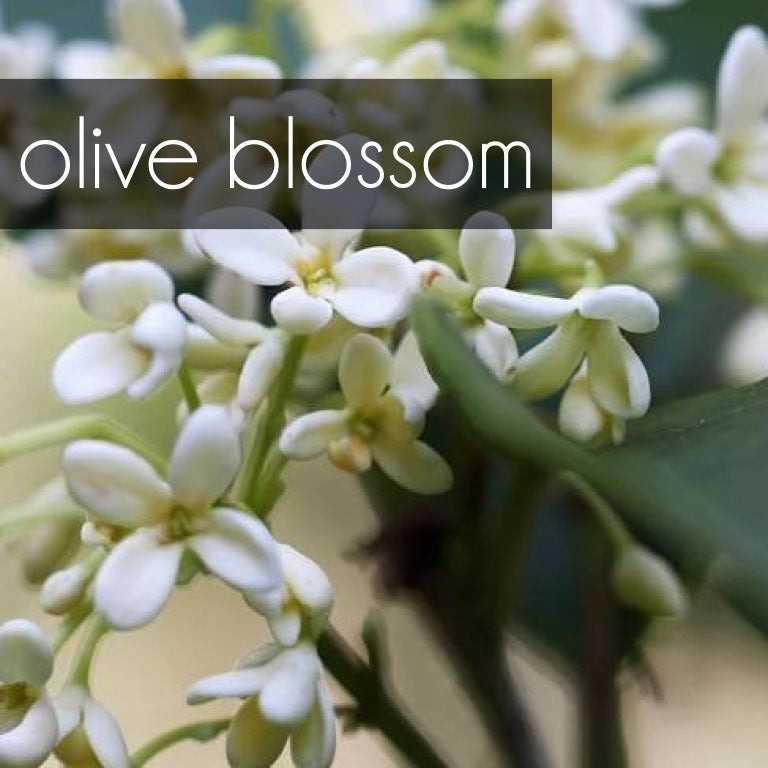 Although it is a flower, the scent is not overly floral and instead is more earthy and sophisticated.  
ORANGE ZEST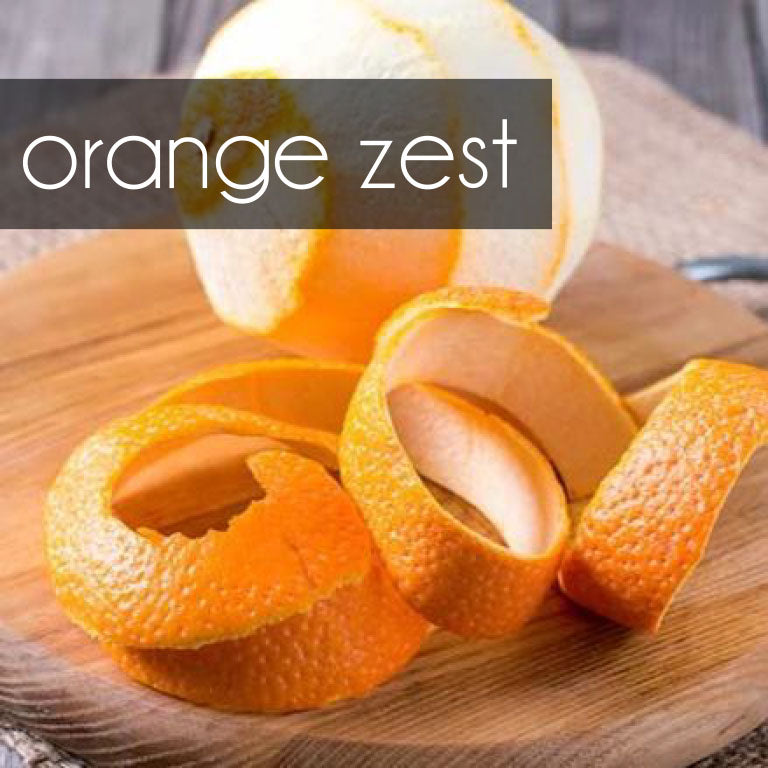 Orange Zest is the true essence of an orange - citrusy, part sweet, part tart, and very bright.
PALO SANTO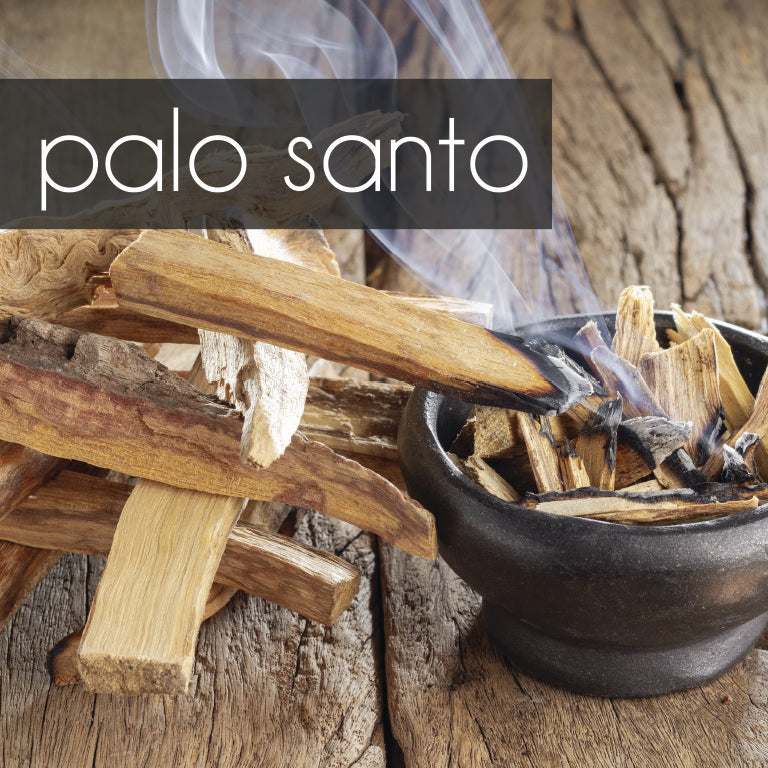 A clean woodiness of palo santo for a realistic result.
PATCHOULI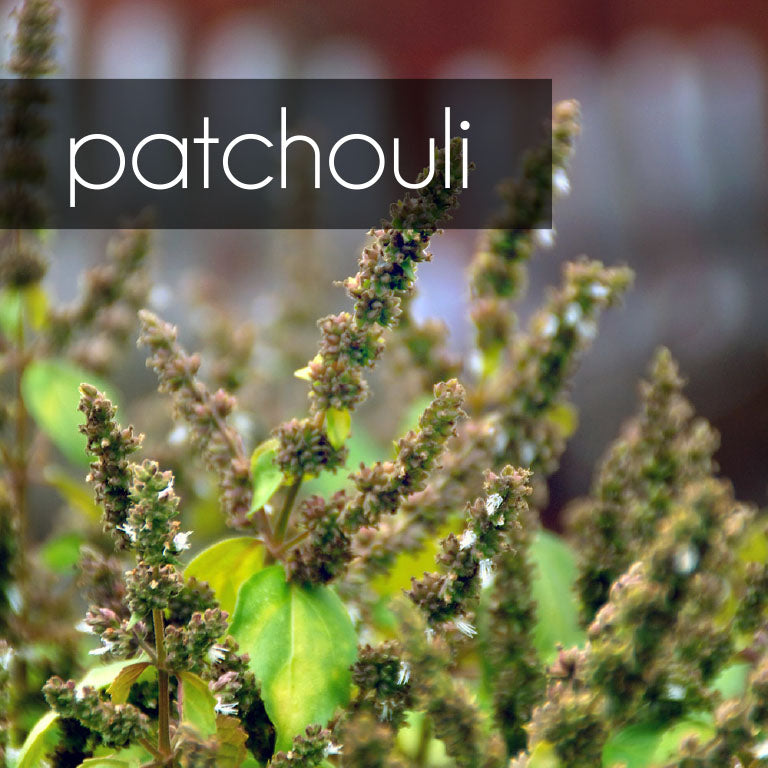 It's strong, earthy, woodsy, and slightly musky. 
PECAN PIE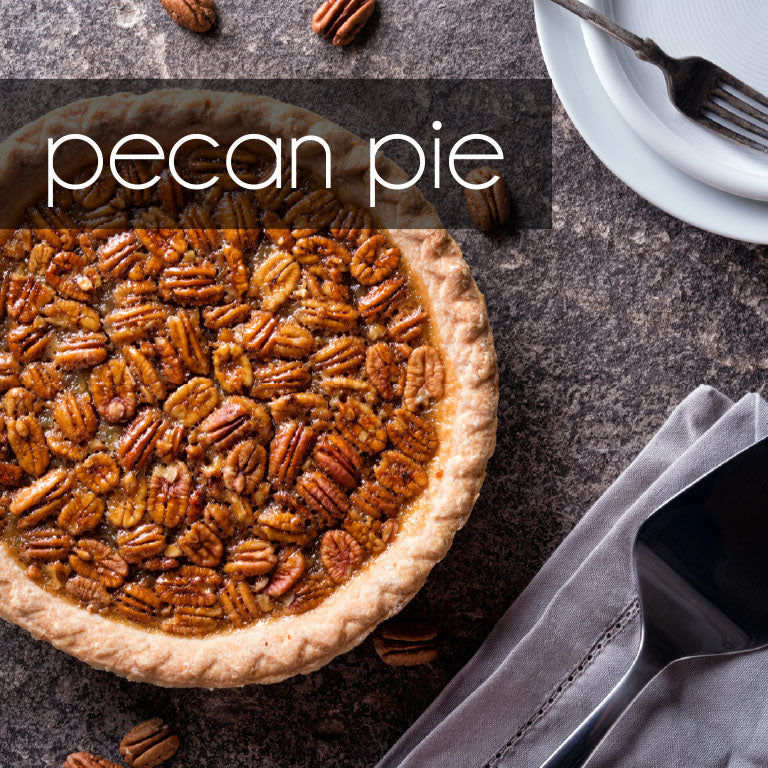 This fragrance is everything the real deal is - sweet, spicy, and nutty, minus the guilt!
PEPPERCORN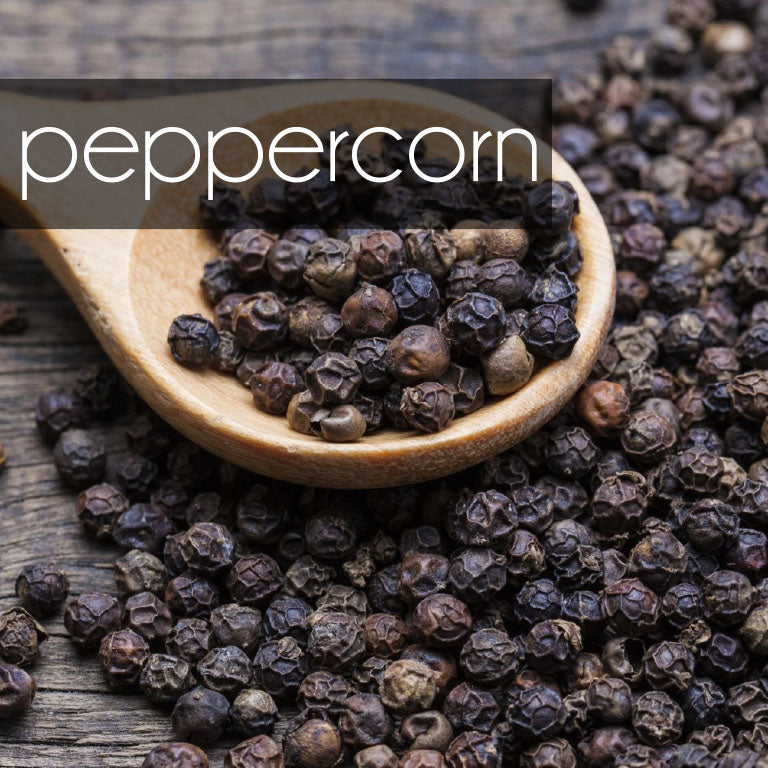 Just as you might add freshly ground Peppercorn to your salad or eggs for a punch of flavor and spice, the scent of Peppercorn is equally warm and spicy, yet fresh.
PINE NEEDLES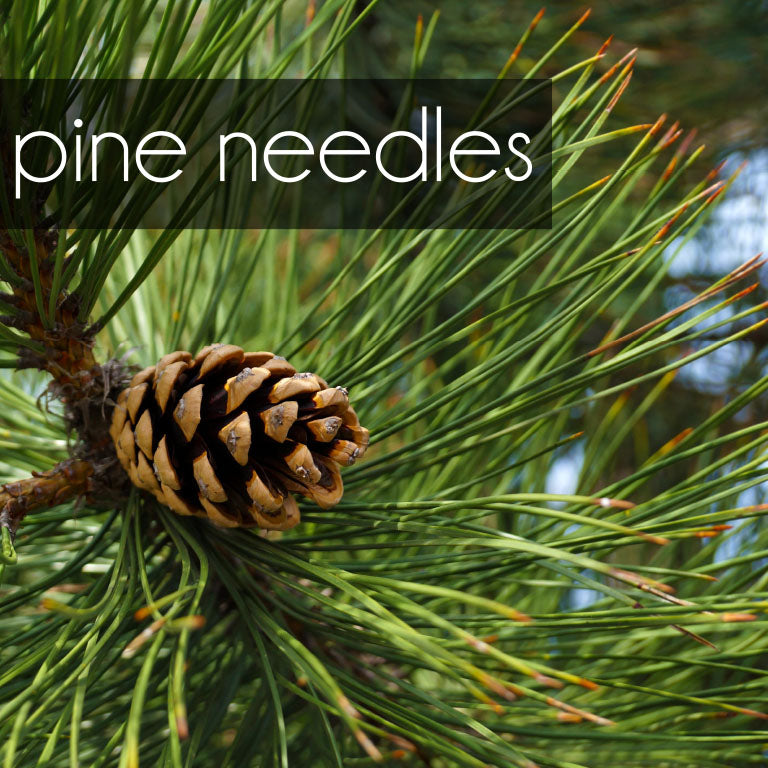 Earthy and green, our Pine Needles scent smells just like freshly cut pine tree.
PINEAPPLE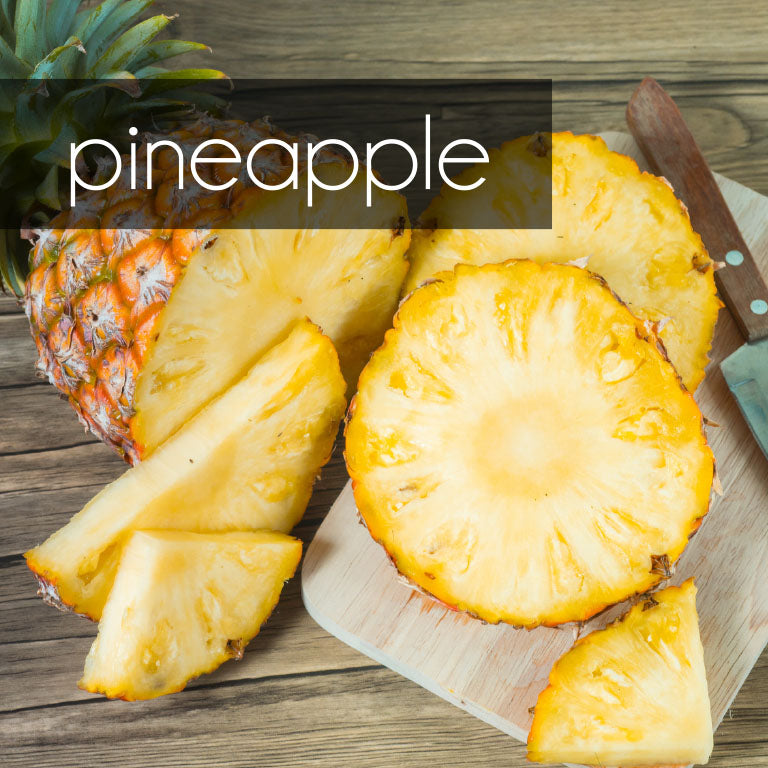 Sweet, juicy and tart, our Pineapple scent is a tropical paradise.
PLUMERIA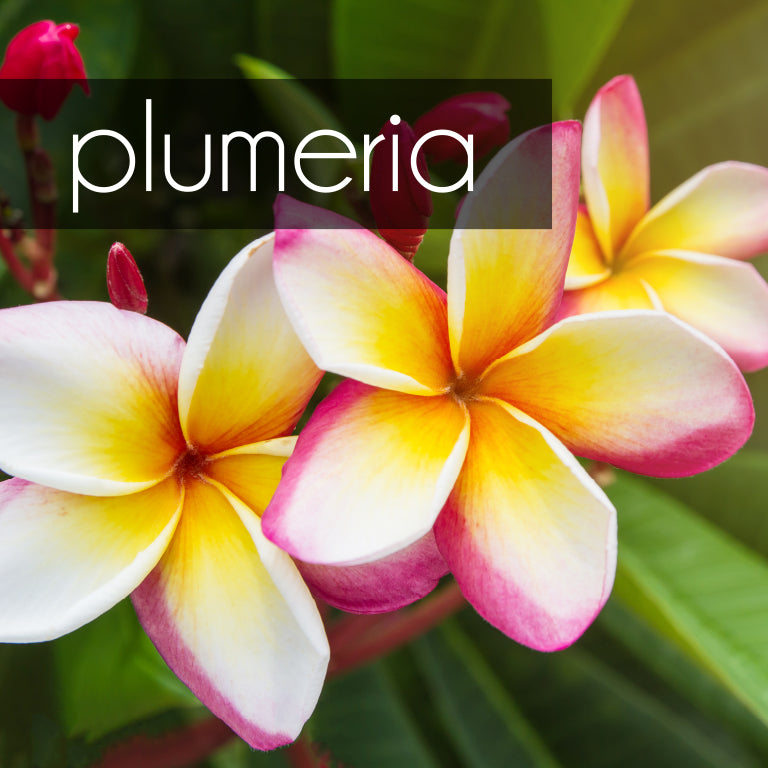 Hints of green leaves and powder complete this classic, enduring tropical fragrance.
POMEGRANATE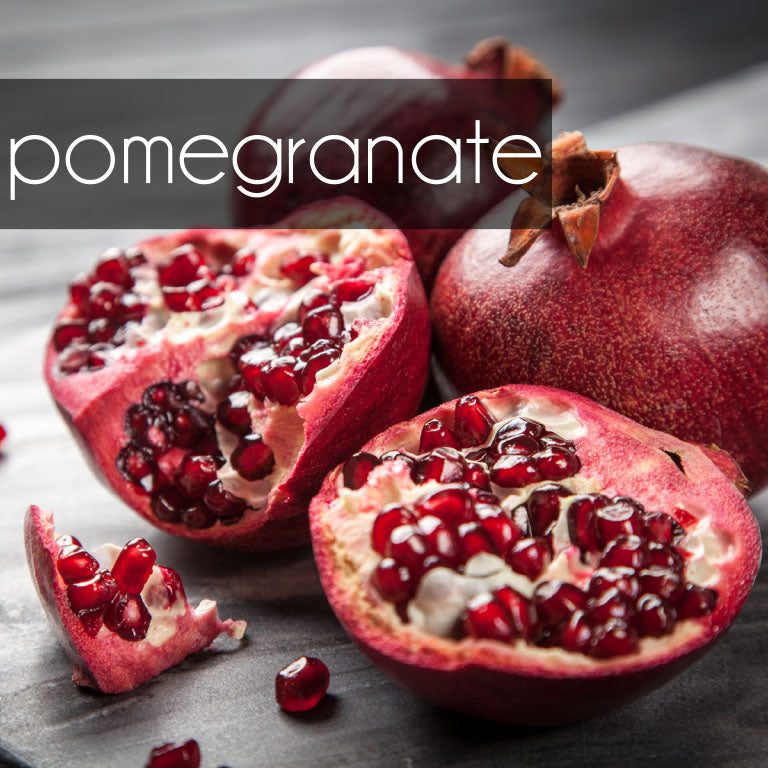 Smells just like fresh Pomegranate arils (the seed pod) taste - bright, juicy, sweet, and the slightest bit tart.
PUMPKIN SPICE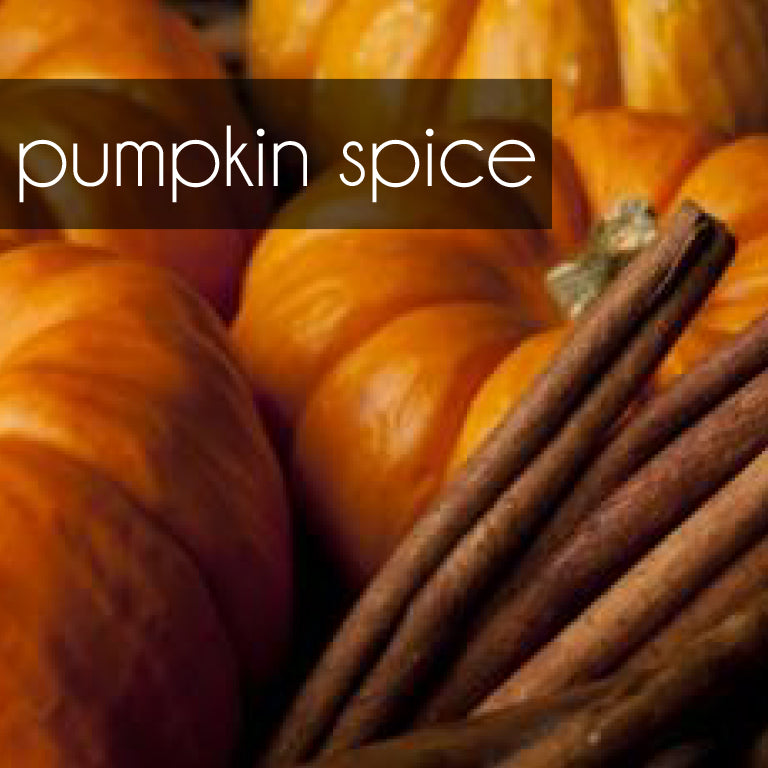 RAIN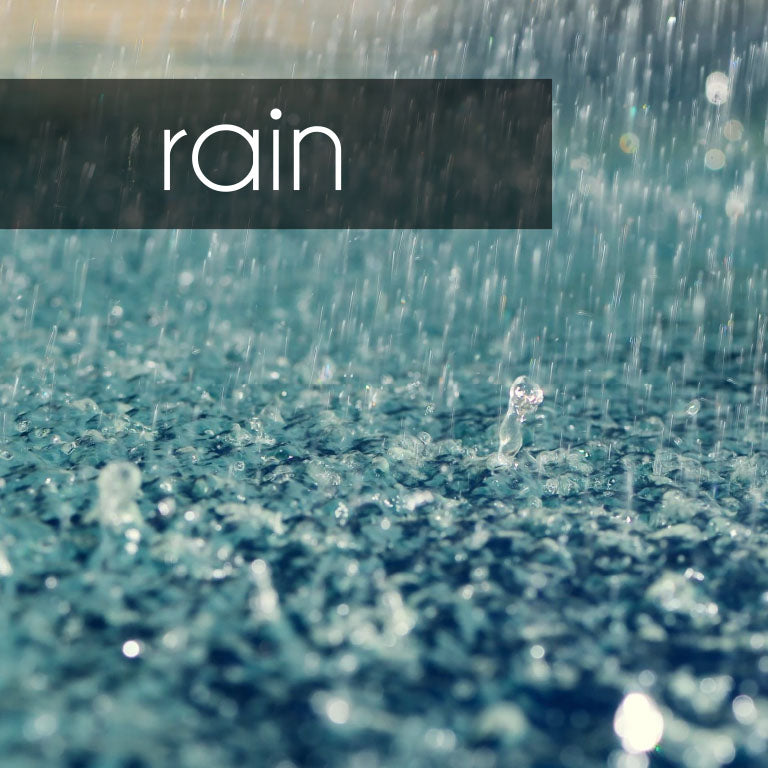 Rain is as fresh, clean, and light as it gets - the perfect spa scent.
RASPBERRY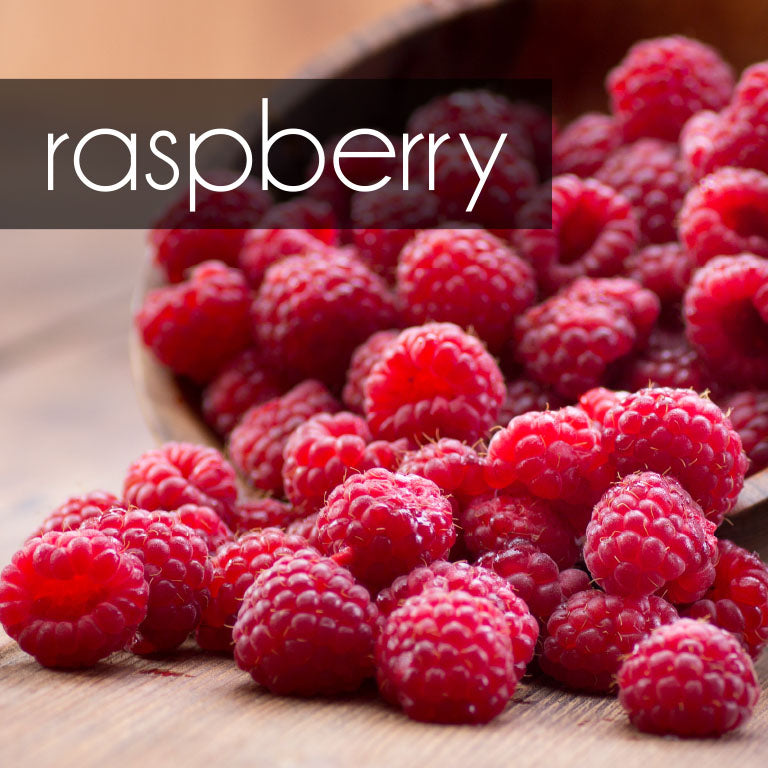 Raspberry heaven! A rich, fruity sensation of juicy, fresh raspberries!
ROASTED CHESTNUT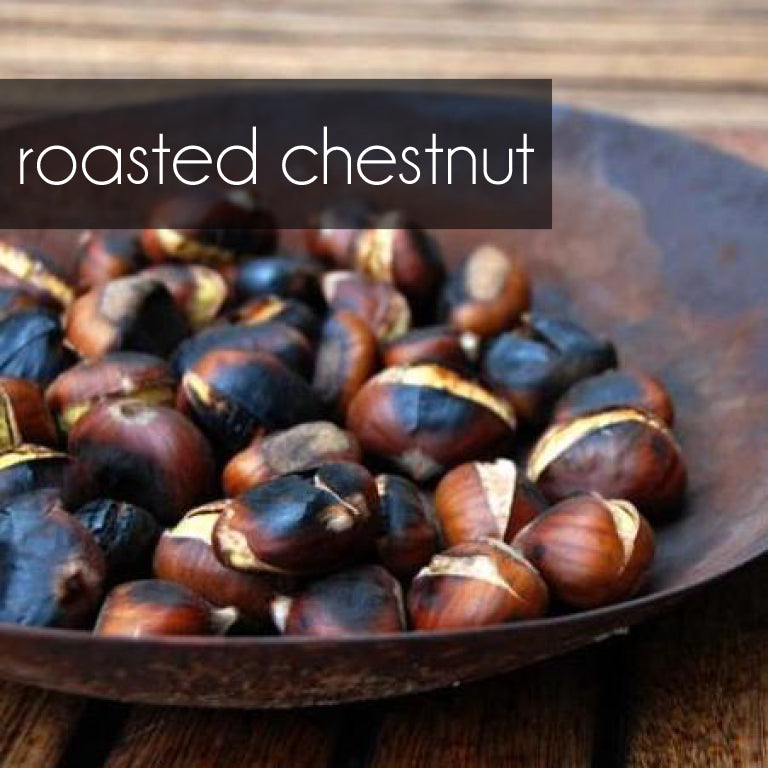 A warm, nutty, sweet, and makes you want to curl up with a cozy blanket and a good book.
ROSE PETALS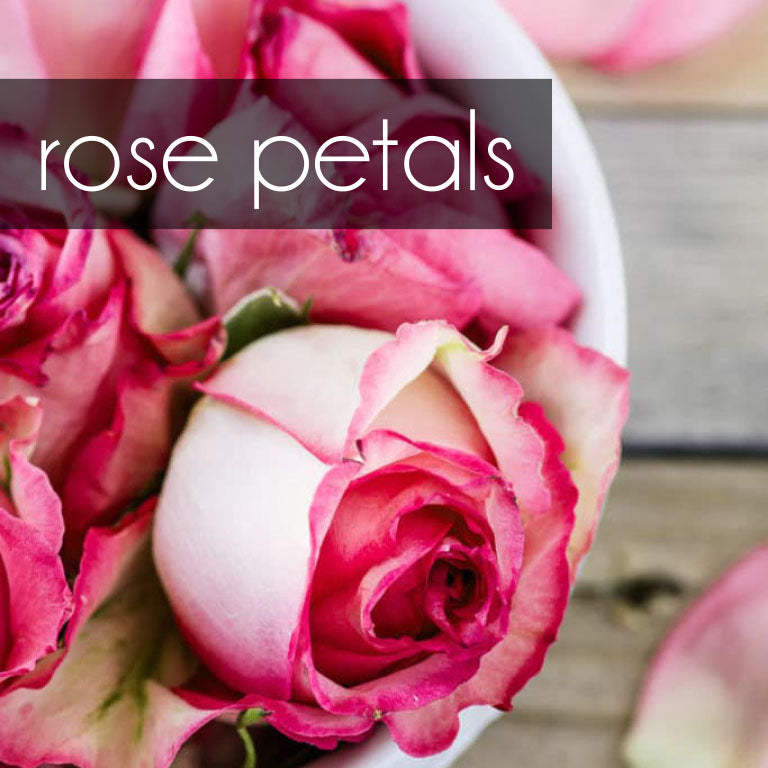 The fragrance of romance, Rose Petals is a soft, beautiful floral that is sure to win over even the most jaded of romantics.
ROSEMARY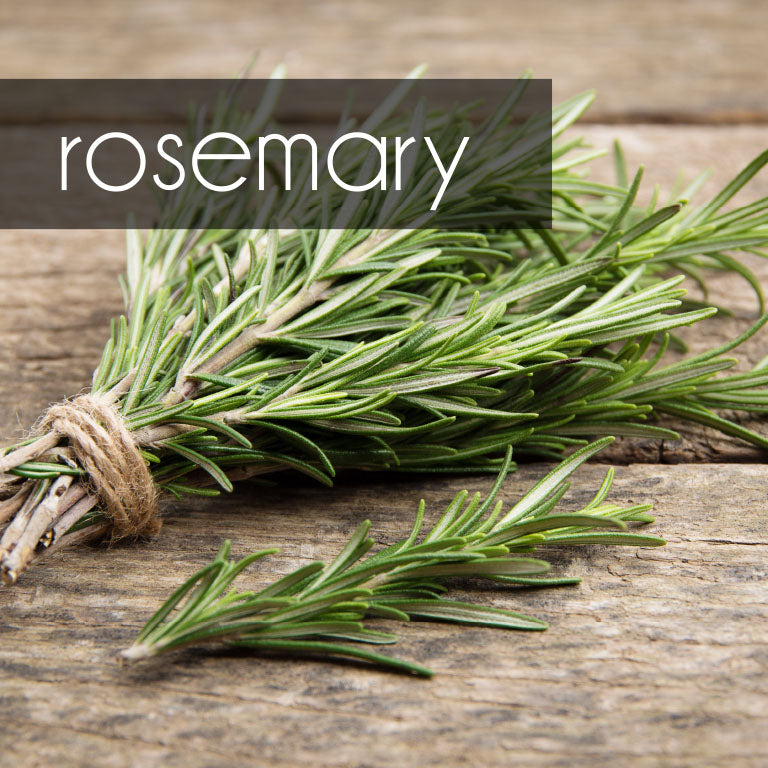 Rosemary is green, earthy, and fresh - perfect for fans for this popular culinary herb.
SANDALWOOD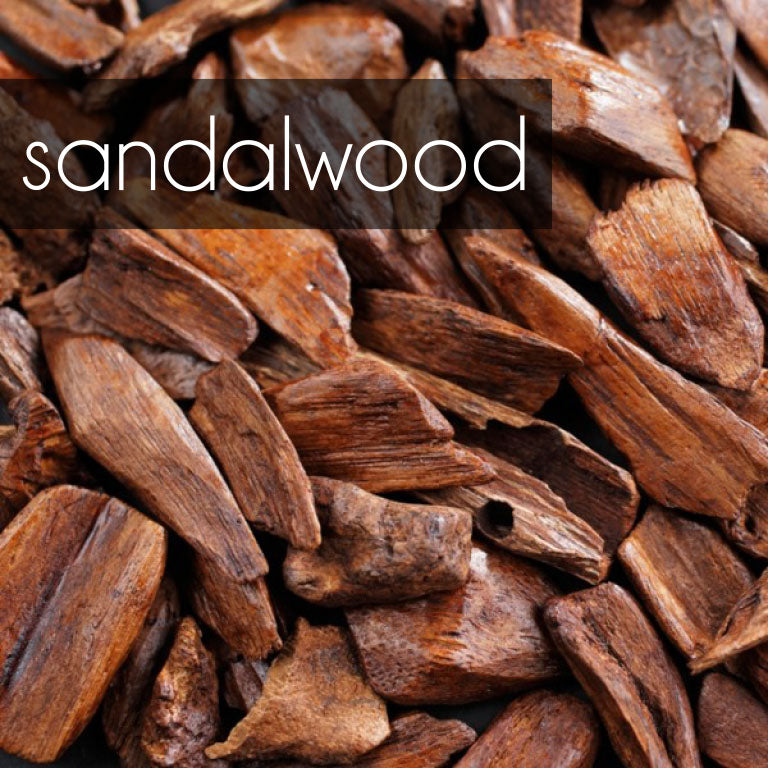 Sandalwood is a warm and musky scent with a hint of sweetness.
SEA BREEZE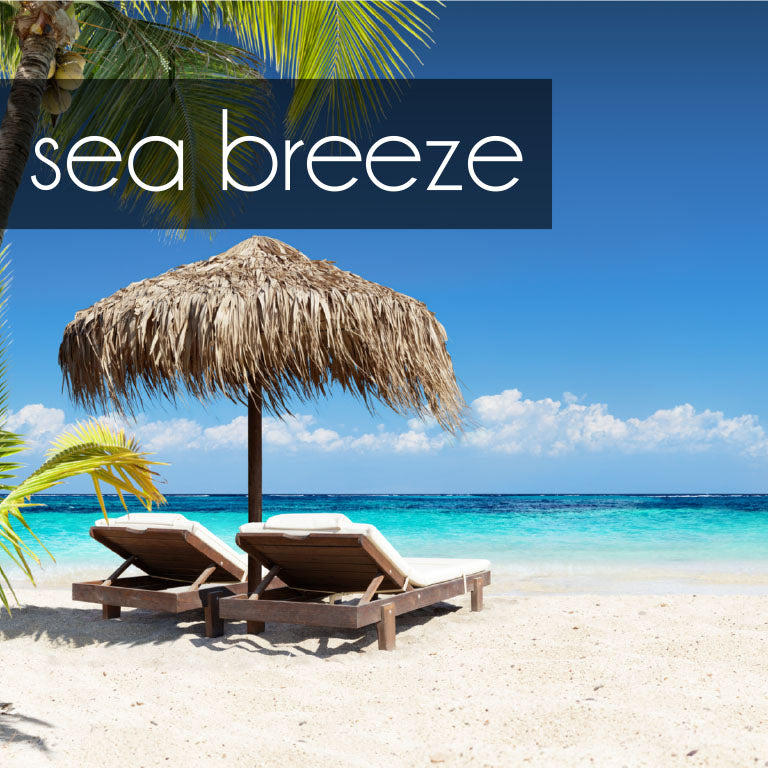 Close your eyes and smell the salty sea air of our Sea Breeze fragrance - a ticket to paradise and instant stress reliever.
SEA FOAM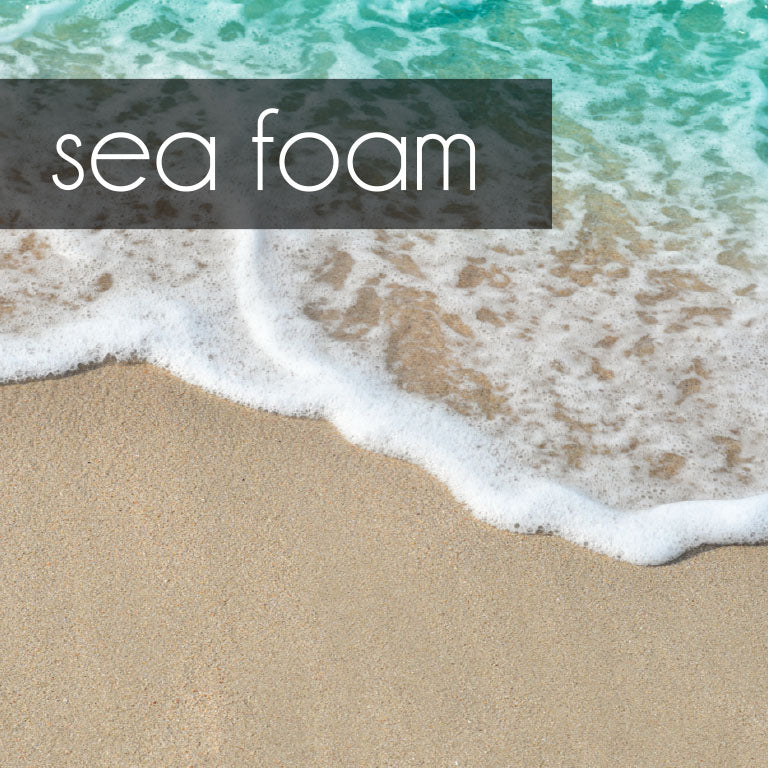 Sea Foam is everything you love about a day at the beach, with a slightly earthier, saltier scent than our Sea Breeze fragrance.
STRAIGHT RAZOR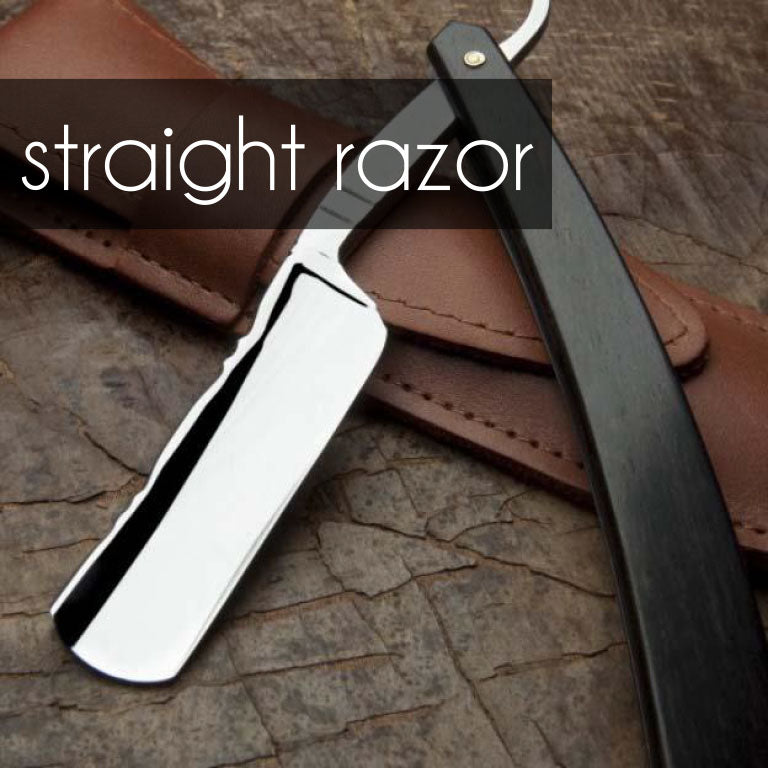 Straight Razor is our homage to an old-time barbershop: tingly aftershave that smells clean, sharp and masculine.
STRAWBERRY JAM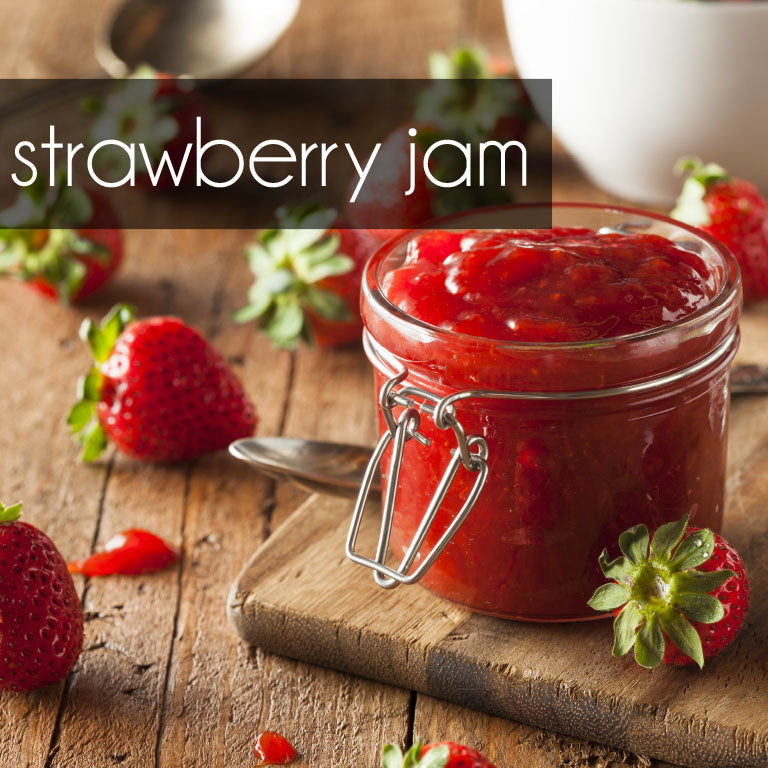 Smells just like freshly picked strawberries in the summer with a little added sweetness, for a scent that is just like homemade jam.  
SUCCULENT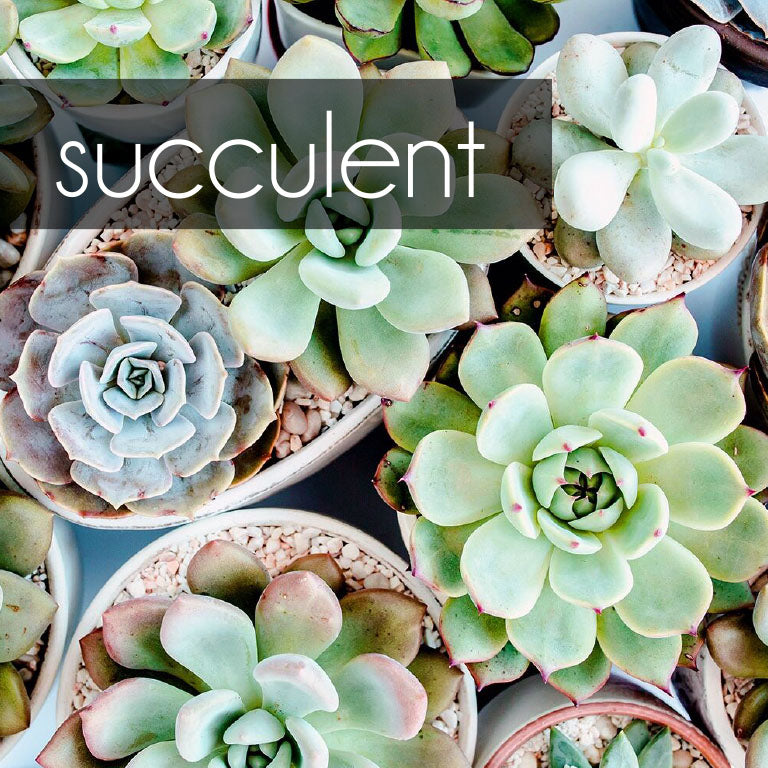 SUGAR COOKIE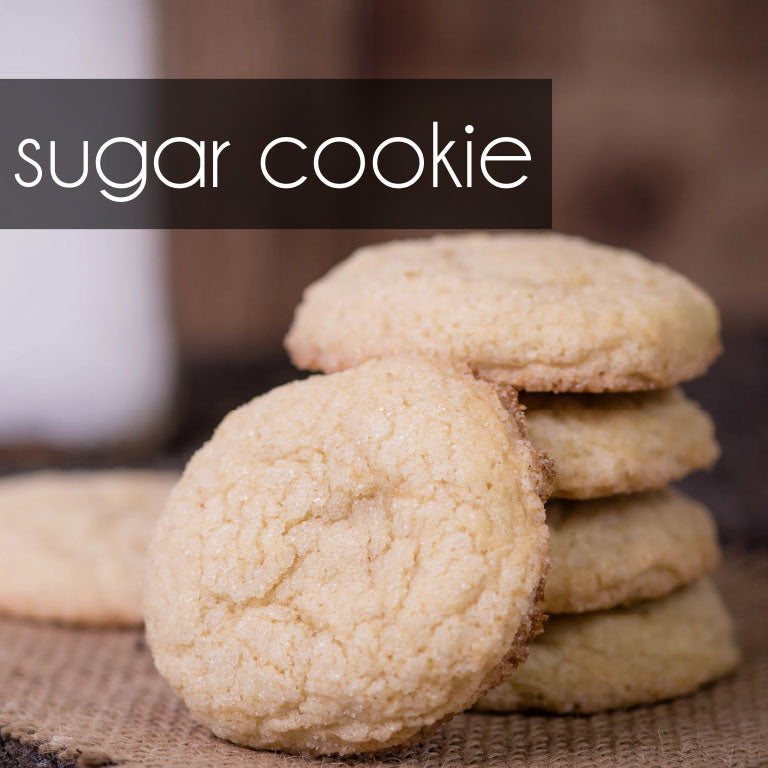 Buttery, sugary and simply sweet, Sugar Cookie is for the spoon-licker in all of us.
SUMMER LAWN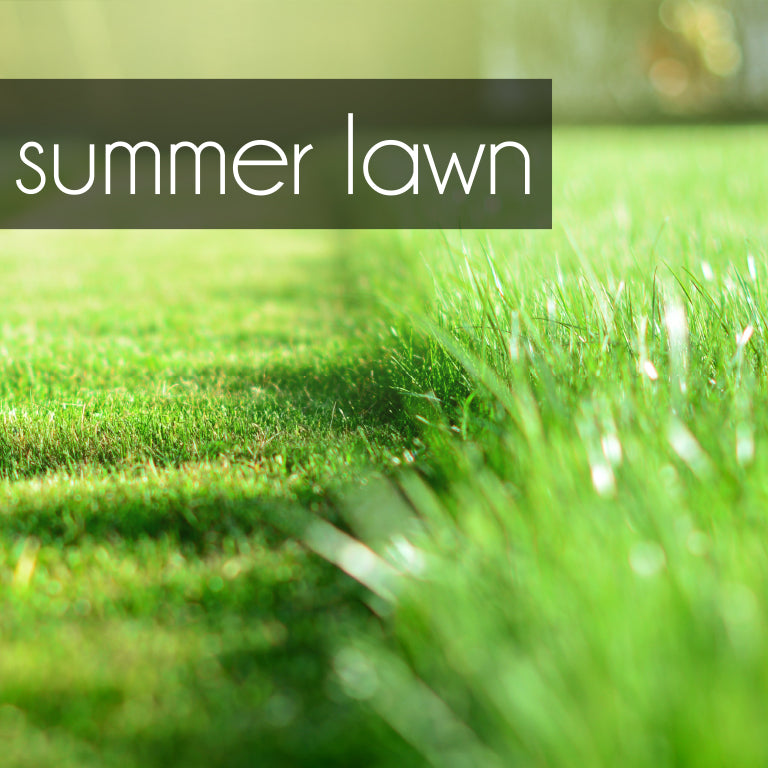 Smells exactly like freshly cut grass... without bothering your allergies.
TEAKWOOD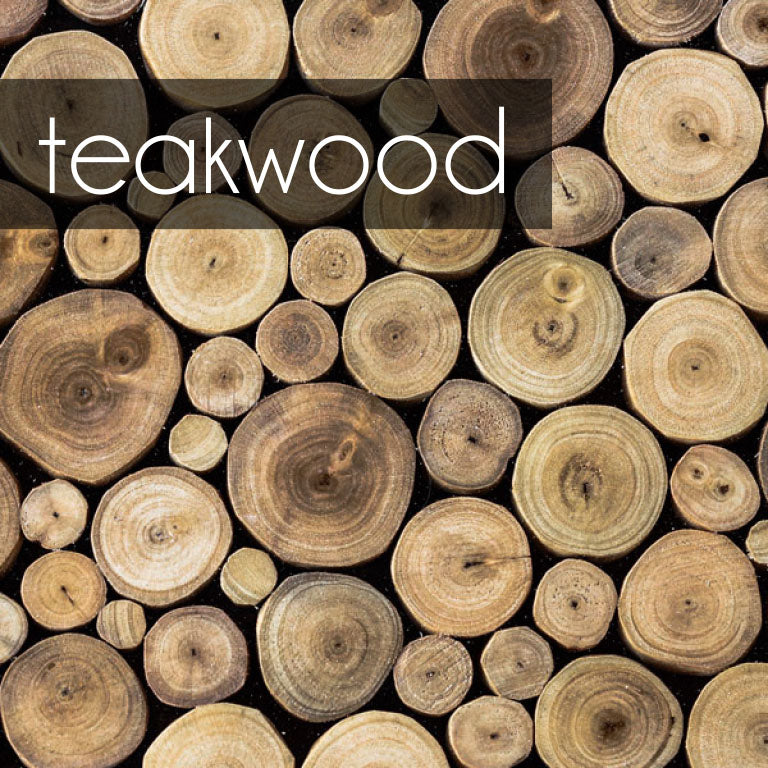 Highly prized for its weather-resistant and durable qualities, Teakwood smells soft, woody, and musky.
TULIP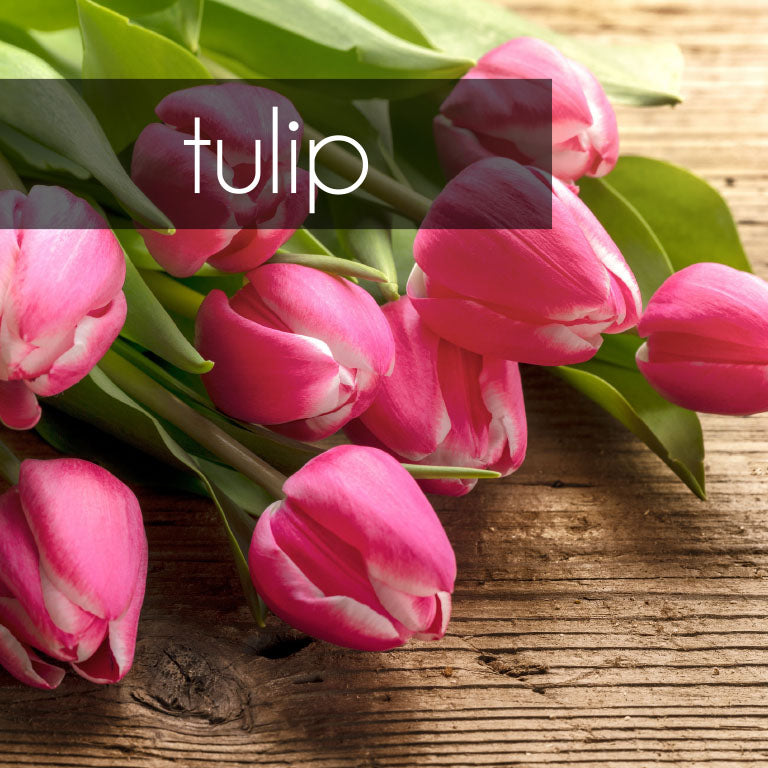 Tulip is soft and floral and smells like the first early bloom of spring.
VANILLA BEAN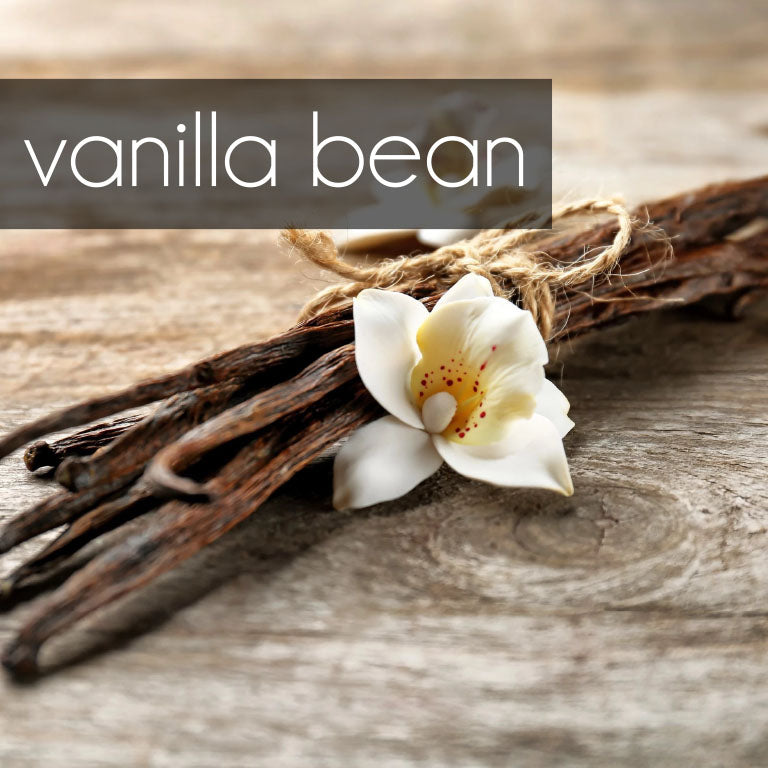 Vanilla Bean is sweet, warm, and smells like baking.
WATERMELON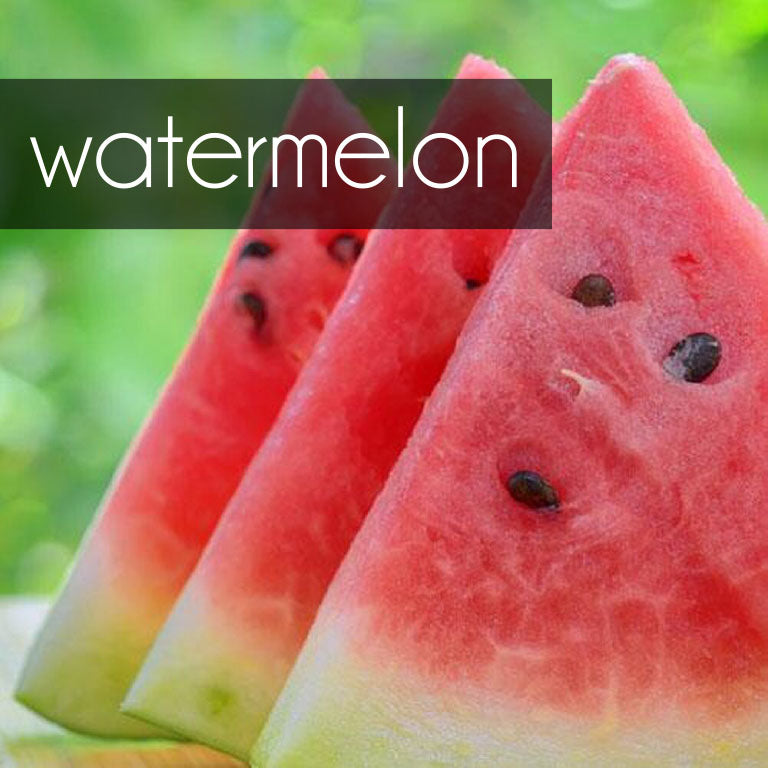 Watermelon is summery, juicy, and bright.
WHIPPED CREAM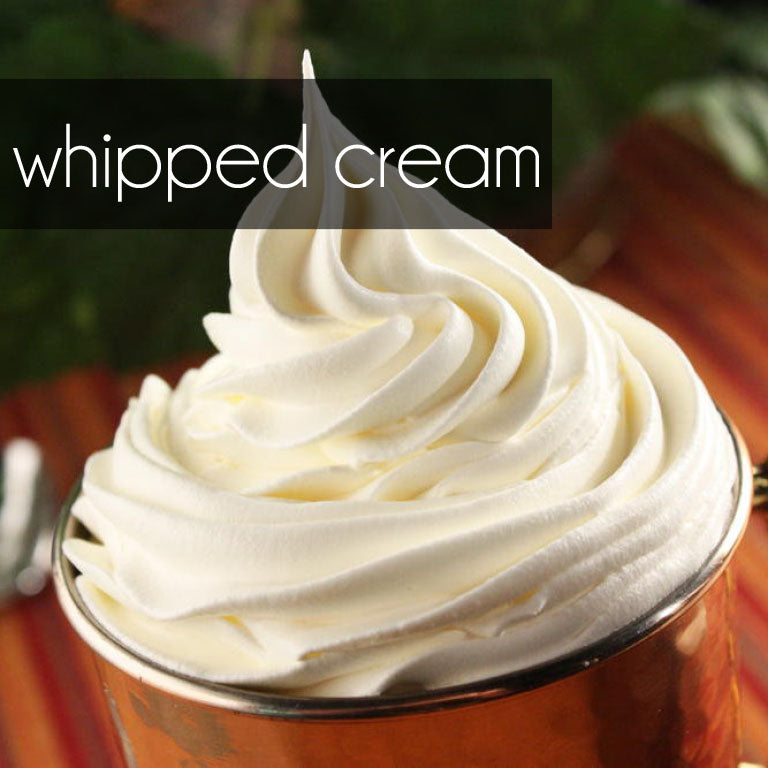 This sweet and creamy vanilla scent is the perfect sundae topping - and fragrance.
WHITE BIRCH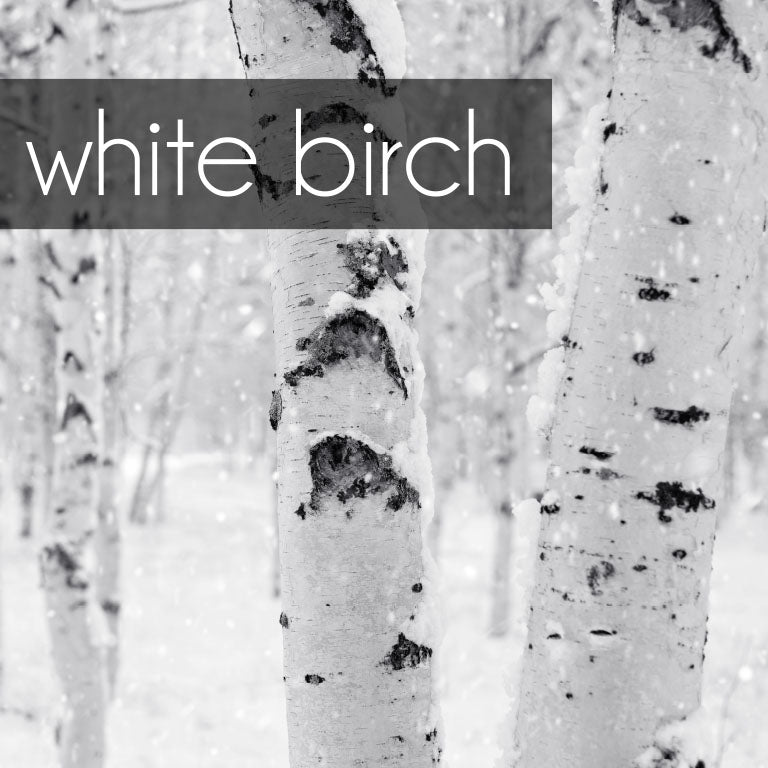 A breathtaking blend of radiant white birch. Perfect winter wood smell.
WHITE CHRISTMAS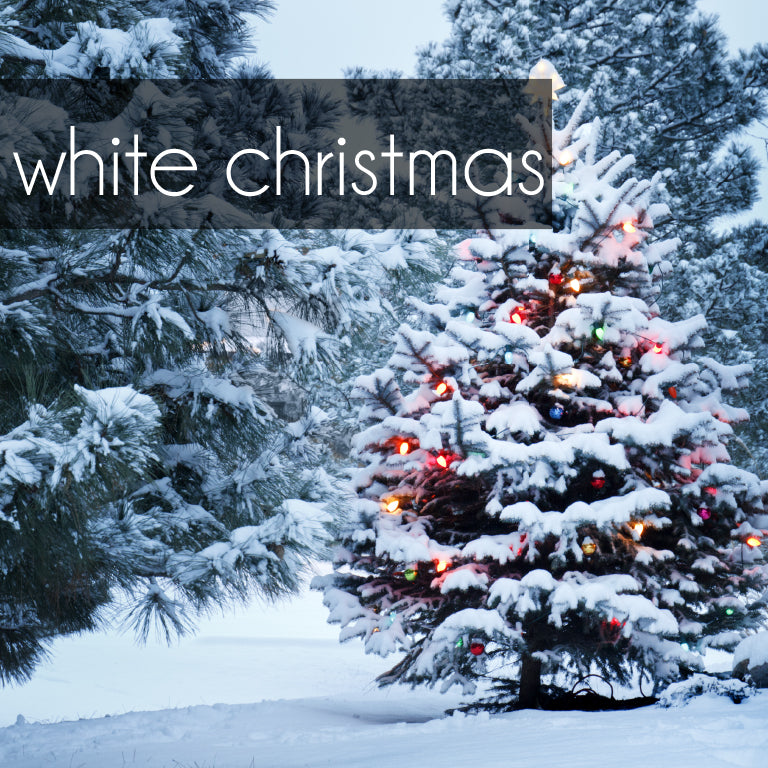 White Christmas smells like a cold, snowy, relaxing day, with notes of Balsam Fir, Pine Needles, Cedar, and Eucalyptus.
WHITE TEA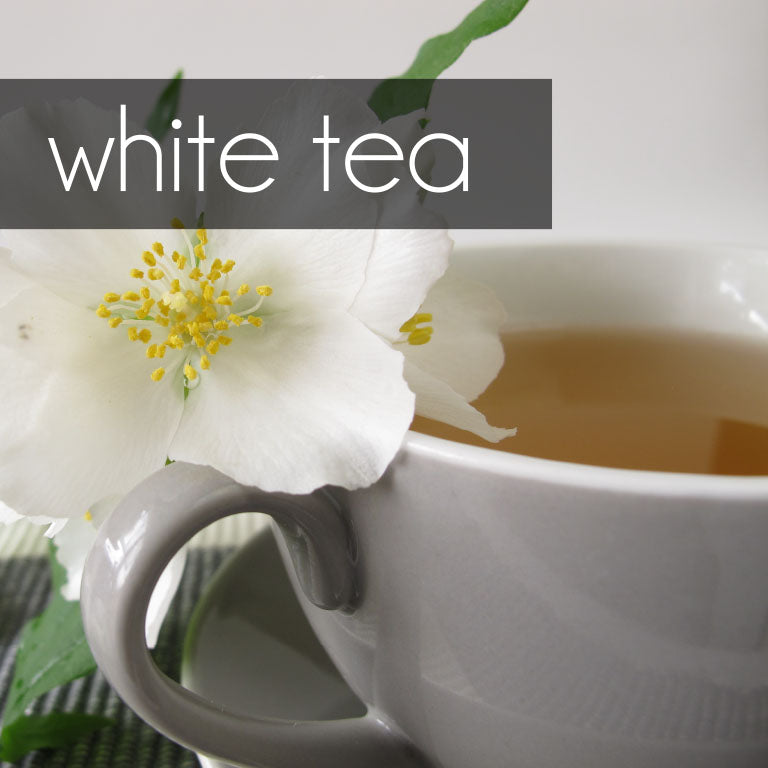 White Tea is the ultimate, luxurious spa fragrance that generates a pleasant, soothing atmosphere in any space.
YUZU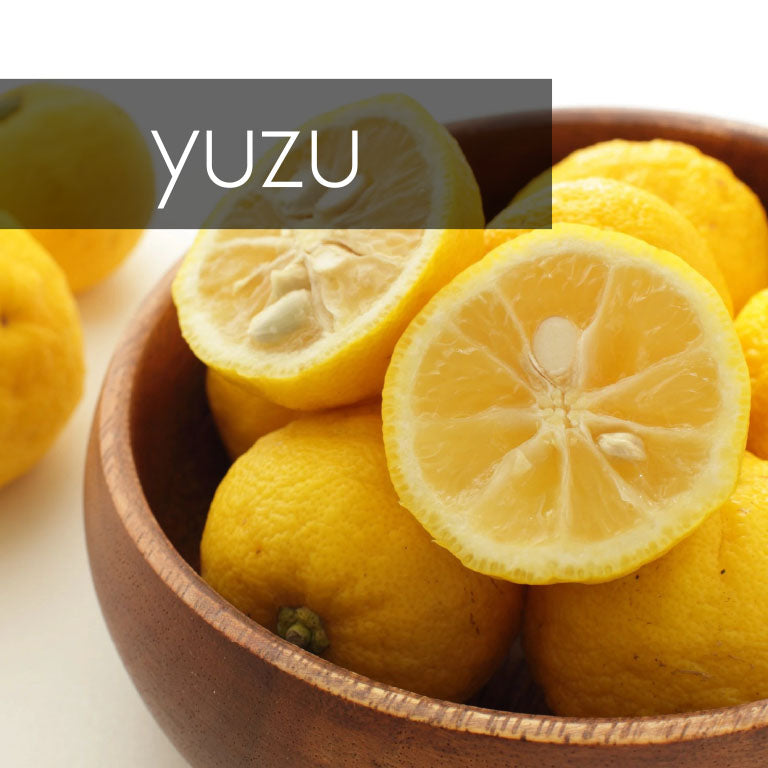 Yuzu is an Asian citrus fruit commonly used in Japanese cuisine.  It smells like a mix of grapefruit and orange, and is great for those looking for a well-balanced citrus scent.  
Staff Pick #1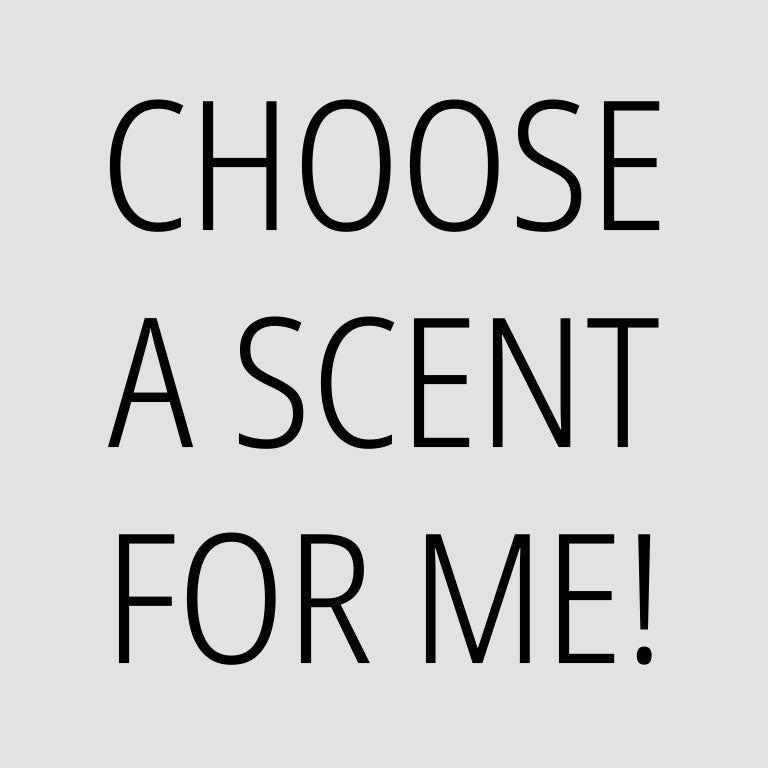 We'll choose a fragrance for you based off you other selections
Staff Pick #2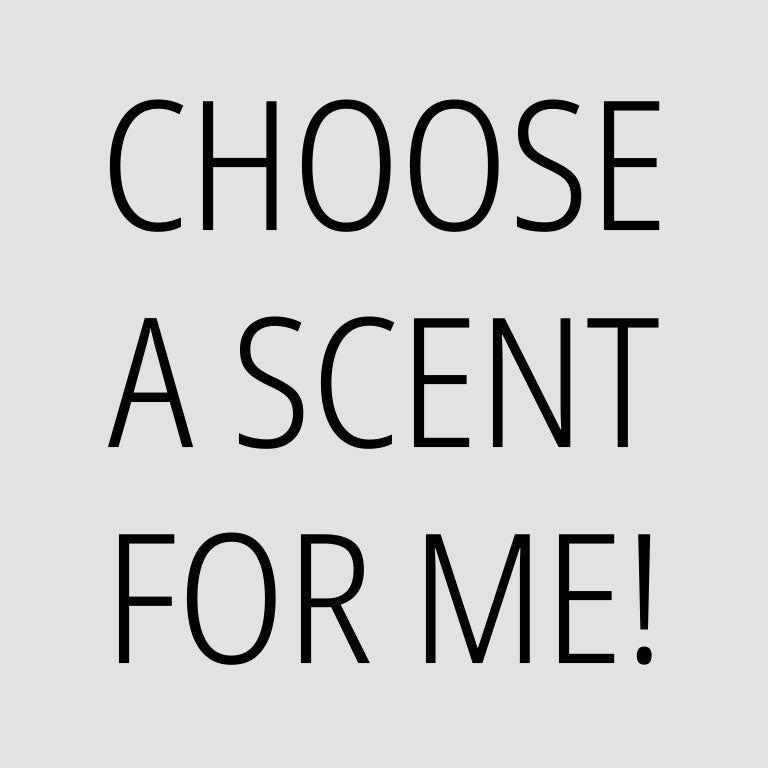 We'll choose a fragrance for you based off you other selections

Blend your fragrances (please select the amount of each fragrance)