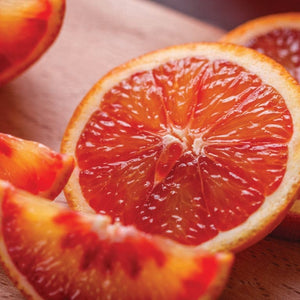 The fresh citrus aroma with green undertones gives our Blood Orange fragrance oil a true-to-life characteristic that's ideal for crafters searching for an orange scent to round out their line. Full-bodied notes of bergamot and grapefruit fuse with an herbal bouquet.
This fragrance is infused with natural essential oils, including bergamot.
Our premium Fragrance Oils can be used for a variety of ways to scent your space such as in oil burners/warmers, diffusers, and air filters. There is no need to dilute the oil with water or any other base.
 Flashpoint: 192 F
 Skin safe